2014 Participating Groups
Business Casual is a five-person powerhouse performing a wide range of genres including funk, folk, pop, soul, and R&B. They came together in 2012 with more than 50 years of combined a cappella experience. Their diverse musical backgrounds each lend something unique to the group. They are fueled by a highly combustible mixture of hunger, talent, and passion for music. Business Casual brings the formal and the funk, the heart and the smart.



Members: Bakari Holmes, Danny Olefsky, Ryan Cook, Tina Query, Cassie Greene

---
Halfway To Midnight is a co-ed band of musical misfits who, having missed the thrill of the a cappella world and desiring an outlet to strengthen our individual instruments, serendipitously found each other in the midst of the great big beautiful Bay Area and begun gathering weekly to share and enjoy the blend of our voices together. Upon securing our 6th and final member in the summer of 2013, Halfway to Midnight started exploring song options and fine-tuning our sounds to begin performing for the public, professionally entertaining and we're beyond thrilled to be competing in this year's Sweeps! We are a diverse group ranging from a high school chemistry teacher to a software engineer, a stay-at-home-mom to a doctor of psychology. Our life stories are as varied as our voices yet we find common ground in our love of instrument-free music-making and we truly hope you like what you hear.

Members: Elana Zizmor, Jeff Falk, Gonzalo Alonso, Michael Barrientos, Michael Stanton, Shanna Bengtson

---
Hearsay is a Sweet Adeline Quartet. Forming up in the fall of 2012 these four experienced singers all hail from the SF Bay Area and have a knack for upbeat, fun music. Debi Thomas is a Law Office manager, Cheryl McCarthy is a clerk for the Alameda Superior Court, Wendy Gibson is an attorney and Alisa .... she dated a lawyer once! You'd be surprised at the sound these legal eagles can make.



Members: Debi Thomas, Cheryl McCarthy, Alisa Peters, Wendy Gibson

---
Loose Interpretations - Hi we're the Loose Interpretations! We are an all-female a cappella group based in San Francisco that's been performing all over the Bay Area since 2004. We mostly sing arrangements of pop covers, though our repertoire spans several decades and musical genres...from Gershwin to Annie Lennox, Simon & Garfunkel to Madonna, Stevie Wonder to The Postal Service, and even a little Bon Jovi. (Yep, Bon Jovi. May he forgive us.)

Members: Morgan Muir, Rachel Fiske, Karyne Levy, Rosemarie Kizeik, Sara Maamouri, Bineti Vitta, Jenna Weiner, Susan Kimberlin, Lindsay Sutton, Lisa Black, Sydney James

---
PrimeTime - The members of Prime Time met through singing with other groups. They recognized they had kindred voices, natural blend, and the same desire to sing challenging, tightly harmonized charts - and also the inclination to laugh a LOT while working hard. Their backgrounds range from vocal jazz to collegiate-style a cappella pop to barbershop, with those influences all audible simultaneously in most of their performances. A literal garage band, Prime Time rehearses in Sunnyvale, CA, and performs all over the Bay Area.

Members: Jennifer Ayre, Caia Brookes, Miya Kanzaki, Dan McQuigg, Wil Mathews, John Rae-Grant

---
The Riveters is one of the newest all-female vocal groups to hit the a cappella scene. Based out of Oakland, CA, The Riveters had their live debut last June at SheSings Women's A Cappella Festival and were received with acclaim. In September 2013, The Riveters were nominated for an A Cappella Community Award in the category of "Favorite Newcomer Group" and one of their singers/arrangers, Lisa Forkish, was nominated for "Favorite Arranger." In addition to receiving praise from the a cappella community, U.K. soul artist Laura Mvula shared The Riveters' cover of her song "She" and exclaimed, "Oh my goodness, oh my goodness, oh wow!"

Coming from various high school, collegiate and pro groups including 'Til Dawn, Vocal Rush Divisi, Noteworthy, Ro Sham Bo and The Backbeats, this fierce fivesome is armed and ready to bring their fresh, soulful sound into the world. Collectively, members of The Riveters have won a CARA Award for "Best Soloist," lead groups to win the ICCA/ICHSA Finals, competed on The Sing-Off, recorded vocals for Karaoke Revolution and Guitar Hero, and co-founded the Women's A Cappella Association.

Members: Lisa Forkish, Moorea Dickason, Courtney Wofford-Jensen, Sarah Vela, Stevie Greenwell

---
38th Ave. - Take a left, then turn right, here they are, it's 38th Ave! 38th Ave is a local a cappella group that started on the beautiful beaches of Santa Cruz. This group of friends, with a love for anything a cappella, sings a wide variety of music from top 40 hits to standard jazz to smooth indie. You can find them singing in Santa Cruz on the streets downtown, in coffee shops, even your local bar. And after being together for a year, they are excited and ready to sing!

Members: Devon Magana, Danny Cavero, Adam Fixler, Jefferson Lam, Amanda Ross

---
Smorgaschord draws its name from ancient runic inscriptions of abundant food and music, the combination of which may lead to harmonic indigestion. We entertain at events around the Peninsula, including summer festivals, coffee shops, rehab centers, and occasionally, the checkout line of supermarkets. We could be right behind you in line. Look for the shoppers with a wide variety of musical styles and poorly-balanced nutritional choices. Hey, where did you find that bacon-flavored chocolate? Follow us on Facebook or Twitter and get your shopping cart harmonized.

Members: Bill Anderson, Larry Hamel, Valerie Rose, Patti Schank, Mia Whitfield, Harold Zable

---
T Sisters are an authentic family band based out of the San Francisco Bay Area. Rachel, Chloe and Erika Tietjen are all songwriters and switch off on lead vocals. While their voices blend seamlessly, each has a distinct singing and writing style. The combination results in an eclectic repertoire unified by a landscape of close harmonies. The group's subtle throwback aesthetic calls to mind classic trios past, from the Andrews Sisters and 1960s girl-groups to the sirens from the film O Brother, Where Art Thou? Anchored by influences spanning folk, country, gospel, klezmer and early-90's R&B, each sister brings a unique vocal and lyrical style to a sound that is at once modern and timeless. Though the T Sisters sing and perform often with instruments, they are known to silence a crowd with their soulful and enchanting a cappella numbers.

Members: Erika Tietjen, Rachel Tietjen, Chloe Tietjen

---
Your Emcee for the Evening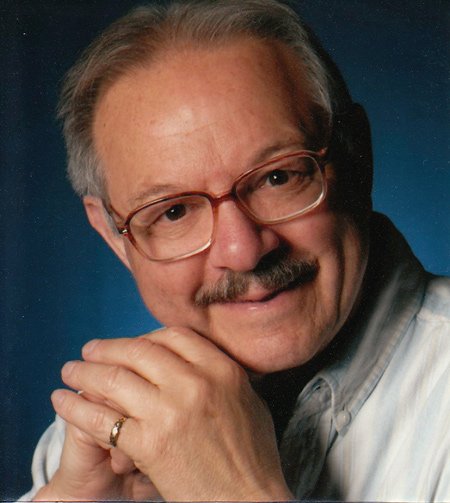 Ken Malucelli, ASCAP-affiliated, award-winning composer, established A Cappella Central (div. of Prince/SF Prodns.) in 1995, to help coordinate bookings for many of the international artists on that roster: Take 6; Nylons; Basix; Rajaton; Swingle Singers; Persuasions; Rockapella, etc., plus many of its fine national artists. He has been manager and/or exclusive agent for the EDLOS, House Jacks, m-pact, Talk of da Town, Mighty Prince Singers, and in 1977 founded The Merrie Olde Christmas Carolers, the world's largest costumed caroling org. (tmocc.com). His works have been commissioned, performed and/or recorded by Grammy®-winning groups San Francisco Symphony Chorus, Chanticleer, San Francisco Boys and Girls Choruses, Ragazzi Boys Chorus, and Grammy®-nominated Pacific Mozart Ensemble. Other works have been premiered/performed/recorded by San Francisco Opera Chorus, Redwood Symphony, Symphony Silicon Valley Chorale, Australian Boys Choir, Sanford Dole Ensemble, San Francisco Choral Artists, and other groups, nationally and internationally. In addition, he has executive produced CD's for Kai, m-pact, House Jacks, Gospel Girls, Mighty Prince Singers and MOCC. "Oh Mr. Sousa!", his original musical bio on "The March King," tours the national fine arts market.
---
2014 Judges
Betsy Blakeslee directs World Harmony Chorus in Oakland and Instant Choruses in the SF Bay Area. Her warmth and enthusiasm encourage choristers to hear more in the music and to experience the magic of singing with others.

Betsy's first public recognition as a young musician was on a television show in Buffalo, New York called Fun to Learn Music. Decades later, she directed Balkans YouthLink Voices at the State of the World Forum and UN Millennium Summit in New York City. She led the Betsy Blakeslee Youth Chorus in San Francisco Bay Area performances with Kitka and Women in Black, and directed singing groups for refugee children in Bosnia and Croatia during the wars of the 1990s.

Betsy taught all the voice classes in the Storytelling Certificate Program at Dominican University in San Rafael, California. She coaches public speakers and storytellers, aspiring singers, and select piano and music theory students.
---
Amber Morris - Amber's appreciation of music inspired her to pursue a career in both the artistic and technical side of singing. She has been performing as a lead and background vocalist for over 35 years, and has had a well-established voice studio for the past 14 years in San Rafael, CA. She has performed on CD, TV and/or DVD releases for such luminaries as Huey Lewis & the News/Soulsville, Tommy Castro/Hard Believer, AXS TVs Concert Ronnie Montrose Tribute Band DVD with Eric Martin, Sesame Street, King of The Hill. Live show support includes Eric Martin Band (Mr. Big), Y&T, Dave Jenkins & Cory Lerios of Pablo Cruise, Sammy Hagar, Lara Johnston Band featuring Tom Johnston and members of the Doobie Bros., Shaka Ra & the World Pop Machine with Zairian superstar Shaka Ra Mutela and more. Presently Amber can be seen singing with SoulJah Family Band and Eric Martin Band, Amber is vocal coach/producer for SanRe Entertainment.
Amber and guitarist husband Tal "TMo" Morris are the proprietors of Ice House Studios in San Rafael, the location of Amber Morris Voice Coaching, a destination for singing talent in the San Francisco Bay Area.
---
| | | |
| --- | --- | --- |
| | | Eric Morris is a founding member of the renowned male a cappella quartet, the EDLOS, and sung first tenor with them for 20 years. In their first year of existence the EDLOS won first place and audience favorite at the Harmony Sweepstakes. Eric has been a tenor soloist with such diverse groups as the San Francisco Symphony, the San Francisco Ballet, Pocket Opera, Marin Opera, Canada Opera Piccola, the Lamplighters, and many others. A graduate of the San Francisco Conservatory of Music, Eric was the tenor soloist for the first annual Sing-it-Yourself Messiah at the SF Opera House. A decade ago Eric became a faculty member at Notre Dame de Namur University, teaching private voice lessons, vocal performance, opera workshop, computer music applications and music skills lab. He has won awards for his compositions as well, and is an avid bicyclist, accordionist, tennis player, banjo player, horticulturist and touch guitarist. |
---
| | | |
| --- | --- | --- |
| Jan Pedersen Schiff is the Founder/Artistic Director of SingersMarin, a nonprofit performing arts organization, which is comprised of choral ensembles for youth and adults, amateur and professional. Her Bachelor and Masters degrees are in Music Education and Choral Conducting, with an emphasis in vocal pedagogy. She has served on several college music faculties on the east and west coasts. And is frequently called upon to lead choral and vocal workshops, serving as choral clinician, adjudicator, and guest conductor, among which includes conducting at the Lincoln Center, Carnegie Hall, and the Mormon Tabernacle Choir Over the years she has received several awards that include the Susan B. Anthony Award for Cultural Achievement in Hollywood, the Volunteer of the Year Award (for SingersMarin) from the Mill Valley Chamber of Commerce, the Marin Women's Commission Certificate of Commendation and the prestigious Milley Award for her achievements and contributions to the creative life of Mill Valley and the community of Marin. | | |
---
| | | |
| --- | --- | --- |
| | | Todd Wedge received his BM in Music Education from the Oberlin Conservatory of Music and furthered his study with a MM in Vocal Performance and Literature from the Northwestern University School of Music. In his collegiate years he was the fortunate recipient of awards from the Friends of Austria Lieder Competition, American Opera Society, Bel Canto Society, and the Loretta Kearns Award for Excellence in Music Education. While living in Chicago, he frequently was featured as the tenor soloist in the oratorio works of Handel, Haydn, Mendelssohn, Bach, and Mozart, while simultaneously maintaining a private studio and teaching courses in vocal health and pedagogy at the University of Notre Dame. During this time Mr. Wedge also served as a young artist with the Chicago Opera Theatre, after which he was invited to join the GRAMMY award-winning men's ensemble Chanticleer. It was during an outreach choral festival with Chanticleer that Mr. Wedge met and fell in love with the San Francisco School of the Arts (SOTA) and its heroic mission. Immediately after his farewell concert with Chanticleer, he joined the SOTA faculty and is honored to serve as their director of vocal music. Mr. Wedge maintains a private vocal studio in San Francisco and is frequently seen as a guest conductor and clinician in the Bay Area. |
---
Complete list of 2014 national participants
---


Keep in touch with the Bay Area a cappella scene! Subscribe to this regional resource for a cappella fans and groups.
Stay informed about upcoming shows and auditions, find a new member for your group
or just keep up with the local a cappella news.
---
Bay Area Harmony Sweepstakes A Cappella Festival
Saturday, March 8th, 2014 - 8PM
2014 Bay Area Champions

Groups of any style are welcome, but you must have between 3 and 8 members. We have a rule book which explains many of the details of the event, which you can see by
clicking here.
All groups must audition in order to compete. Generally this is done by sending a current tape and photo, although live auditions are sometimes arranged. The purpose of the audition is to make sure the group is appropriate for the Festival and to help the Director determine the performance order. If a group has competed previously, the audition process may be waived.
How to enter
The Harmony Sweepstakes A Cappella Festival
PO Box D
San Anselmo, CA 94979
(415) 455-8602
festival (at) harmony-sweepstakes.com
---
Complete List of Bay Area Champions
Previous Year's Results - 2013 - 2012 - 2011 - 2010 - 2009 - 2008 - 2007 - 2006 - 2005 - 2004 - 2003 - 2002 - 2001 - 2000 - 1999 - 1998 - 1997

---
The Palace of Fine Arts was built as part of The Panama Pacific Exposition of 1915, an event dedicated to progress, the celebration of the completion of the Panama Canal, and the rebirth of San Francisco following the disastrous 1906 earthquake. The only remaining building from the Exposition the Palace slowly crumbled from the ravages of the weather and ill-use. Finally, after World War 2, the structure had to be fenced off as it was a public hazard. Then, in the late 1950's, a group of dedicated citizens, led by philanthropist Walter S. Johnson, initiated a drive to rescue the Palace from planned demolition and restored it to its former glory.

The Palace of Fine Arts Theater is located at 3301 Lyon Street, San Francisco and is next to the Exploratorium. There is plenty of free parking. Yahoo map - Google map - Yelp reviews - Trip Advisor - Photos
---
---
---
Read the latest reviews, articles, features and more - A CAPPELLA NEWS
SEARCH OUR DATA BASE OF THOUSANDS OF A CAPPELLA RECORDINGS
To find a specific song on any recording (or to find recordings by group name or CD title),
pick the search method and type the item you are searching for here:
Thanks to our Sponsors