---
2011 Participating Groups
Empire -What happened when a few recent college grads moved to the Big Apple, and felt lost without their former a cappella groups? Empire was formed! A new addition to the NYC a cappella scene, Empire held their first official rehearsal in September, 2010. Focusing on music of all genres, Empire is comprised of young women in their 20s who hail from across the country. After long days working with kids, criminals, celebrities and computer files, the ladies of Empire love nothing more than rehearsing together and performing for their supporters.

Members: Erica Meyer, Anna Smith, Rachel Tombes, Holli Matze, Sarah Jensen, Anna Concepcion, Melina Marini, Angela Ugolini

---
The Glue - For the past thirteen years the "Swiss band without instruments" has been enthusing their audience. These 5 young men have already produced four albums, a DVD, and have been on stage over six hundred times all over Europe. March 2011 marks their first trip to North America as they travel to the US and to Canada to perform their original compositions to enthusiastic audiences; whether it be country or latin, East-European gypsy tunes or african tribal sounds, there's no genre they can't do!
In addition to original music, The Glue astounds with their unconventional performance and choreography in all types of settings, from Private and intimate in small theatres, to bombastic on the big stage. Notable highlights thus far have been as Swiss support at the FIFA World Cup 2006 in Germany, being honored and performing live concerts on Swiss Radio DRS, and selling out concerts at the theater in Basel, Switzerland. In november 2010 they received the cultural award of the canton Basel-Landschaft and qualified out of 500 groups for the swiss finals of the Eurovision Song Contest, where they placed 5th. Currently touring Europe and North America with their current program, "Kin' de Lele", The Glue are charming crowds all over with their comical, unusual, yet always entertaining musical performances.

Members: Gregor Beermann, Michael Moor, Jonas Goettin, Tumasch Claluena, Oliver Rudin

---
In Harmony is without a doubt New England's premier oldies vocal group. This sweet sounding vocal ensemble, comprised of two guys and three girls. has worked with such legendary Doo-Wop acts as Johnny Maestro & The Brooklyn Bridge, The Drifters, The Platters, The Dimensions, The Dubs, The Tokens, Lou Christy, Randy and The Rainbows, and The Jive Five. With numerous radio shows and White House performance for President Bill Clinton under their belts, In Harmony are excited to bring their vocal stylings to the Harmony Sweepstakes stage!

Members: Dee Heavrin, Robin Miller, Adrienne Lisko, Scott Poarch, Lenny Seiter,
---
Lai Skan - This vocal group from Latvia is an eclectic mix of friends ranging in age from 17 to 23, and each a musical instrumentalist as well as vocalist. Even so, they have different life styles, as some are still in school while others are graduated with interests in veterinary medicine and business management -- but music is the common thread that has kept them together for many years. Regarded as renowned vocalists in their native Latvia, and winners of many competitions in Europe, It has been their biggest dream to perform on an American stage. Lai Skan is excited to have their dream become reality at the 2011 Harmony Sweepstakes In NY!

Members: Anete, Ginta. Arno, Gatis, Janis, Edgars
---
Metropolitones - -- Founded in 2001, The MetropoliTones is a New York City based a cappella group composed of graduates from the Seven Sisters colleges. When not working our day jobs (running conferences, crunching numbers on Wall Street or digging for fossils), we can be found adding musical pizazz to corporate, private and sporting events in the tri- state area. The MetropoliTones have performed at Cipriani, The New York Athletic Club, The Bitter End, The Pierre Hotel, Ronald McDonald House, The Bronx Zoo, Bartow-Pell Mansion Museum, Madison Square Garden, Prudential Center and Giants Stadium. We are super excited to take the stage at the Miller Theatre for the Harmony Sweepstakes.

Members: Lisa Bianco, Christina Friberg, Carolyn Kiel, Allison Lee, Kate Marvin, Dana Van Brunt, Eliza Ruth Watson, Abigail Wolff

---
One Guy Upstate is what happens when collegiate, frat-style a cappella guys grow up -- or, perhaps, refuse to. Individually, the members of this all-male vocal band have performed hundreds of shows, but first met back in the day at Binghamton University, where they made multiple visits to the ICCA Finals as members of the Crosbys. Still great friends and reunited a few years later for the sheer love of making great music together, they hope to acheive similar success on the professional stage at the Harmony Sweepstakes.


Members: Jesse Afriyie, Mike Boxer, Brian Frankel, Al Orbinati, Angel Reynoso, John Soto, Di Zhang

---
The Perspective is a five-man vocal band, blending Pop, Rock and R&B on a daily basis, with absolutely no instruments. Bringing together the best traditions of the five-man sound, THE PERSPECTIVE builds a bridge from the classic sounds of the 50's and 60's to the modern era of rock and R&B. Formed in 2009, and proud to call New York City our home, THE PERSPECTIVE has performed at listening rooms around New York City including the legendary Bitter End, the National Underground, and Millesime Salon at the luxurious Carlton, NYC. We are stoked to make our debut at the Harmony Sweepstakes Competition! .

Members: Damon Maida, Jack Holahan, Doug Paulson , Joe Dunham and Aaron "AB" Belinfanti.

---
Six 13 - Six-man vocal band Six13 brings an unprecedented style of Jewish music to the stage. With songs that range from hip-hop dance tracks to rock anthems, their albums have been the recipients of five Contemporary A Cappella Recording Awards and selections to nine different "best of" compilations. This summer, they were chosen as finalists in the casting process for NBC's prime-time series The Sing-Off, and the group has also become an internet sensation, with over 500,000 views on YouTube; their new music video collaboration with NCSY recently went viral. Six13's recent performance highlights include the Chabad Telethon, NYC's Mayoral Chanukah party, and performances for 30,000+ at Citi Field (five times), Dolphin Stadium, Madison Square Garden and NYC's Salute to Israel Parade. They are currently touring to standing ovations at simchas, affairs and concerts at synagogues, schools and JCCs from Tucson to Toronto.


Members: Mike Boxer, Eric Dinowitz, Oren Malka, Robert Operman, Justin Rosenblum and Alan Zeitlin

---
State of Mind is a subset of NYC's recently formed Empire A Cappella. Since September these young women have focused on combining their musical abilities with a bit of style and sass. Having just completed a Boston winter tour filled with joint gigs, collegiate appearances, and some aca-bonding, State of Mind is happy to be back in NYC, much looking forward to their spring line-up, and of course, participating in their first Harmony Sweepstakes Festival!


Members: Cecilia Kelly, Sonia Ahuja, Jenn McCarthy, Anna Smith, Erica Meyer, Holli Matze, Rachel Tombes, Cara Joyce

---
Traces - In a world where anything is possible—except female groups lasting more than three years—Traces is an all-female quintet that has managed to survive for FIVE years and counting. Yay!!! With their expansive vocal range, vocal dynamics, tight harmonies, "female bass" and hard hitting percussion, this NY based group offers a variety of musical styles and continually push the envelope of female vocals. Their wide range of musical influences—Gospel, Contemporary Christian, Pop, R&B, Jazz, Blues, Rock, Spirituals, Caribbean and African, just to name a few—has lead them to create a unique style all their own. Over the years, the group has had some amazing experience including performing in churches, colleges, prisons, festivals and the Harmony Sweepstakes competition. Traces looks forward to continuing our journey and seeing you in March.


Members: Cindy Valerus, Keesha Gumbs, Sherene Campbell, Gbianka Kotee, Tamika Gumbs

---
Your Emcee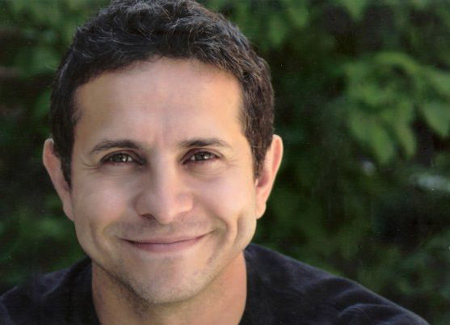 Jeff Lagraca is a writer, director, actor and improviser residing in New York City. He has studied and worked with Amy Poehler, Tina Fey, Jeff Richmond, Adam McKay, and several other entertainment notables while honing his theatre, comedic and musical skills. He is a writer/creator of "Minimum Wage," a musical which made it's Off Broadway debut in New York City at the Bleecker Street theater at 45 Bleecker in 2007. Minimum Wage was also presented at the 2002 & 2006 FringeNYC festals where it received the Producer's Award and "Outstanding Musical Comedy " by BackStage magazine. Jeff is a huge fan of acappella music and continues to write music and play with his own Nerd Punk band, H2Awesome."

---
The Judges
| | | |
| --- | --- | --- |
| Debbi Burdett - As a director, performing artist, and professional consultant through her company, DB Creative Consulting, Debbi is currently involved in the marketing and website design for NOT YOUR TIME, a short film featured at numerous film festivals, and a similar project with A JOURNEY TO JOY, a CD of spiritually engaging songs. Her directorial credits include - The Dysfunctional Pianist, Three Guys, Three Girls and A Diva, Take Five, Take Five More and numerous cabaret and nightclub acts. She has been the director of The WestSide Youth Choir, which was heard in the feature film HOUSEHOLD SAINTS. She has been featured in numerous musicals and plays, most notably as Cleo in THE MOST HAPPY FELLA, the Soprano in Terrance McNally's PRELUDES and Ruth in THE PIRATES OF PENZANCE and Katisha in THE MIKADO. Additionally, Debbi is very proud to have coached NY Harmony Sweeps competitors, Dobosonfly, and Stay Tuned, who placed 3rd at the 1999 competition. Debbi has performed to wildly enthusiastic crowds in her one woman show throughout the United States. Her work continues to be a dedication to Bob & Eugene: "They continue to teach me all I know." | | |
---
| | | |
| --- | --- | --- |
| | | Gerard Brown III is a screenwriter and former writer in residence with the New York Shakespeare Festival. He has written a number of screenplays and teleplays for the likes of Paramount Pictures and HBO among others. However, his most gratifying artistic accomplishment was PBS's Spike & Co: Do it A Cappella which he conceived, wrote, and co-executive produced and shot at the Brooklyn Academy of Music. Gerard Brown III is a screenwriter and former writer in residence with the New York Shakespeare Festival. He has written a number of screenplays and teleplays for the likes of Paramount Pictures and HBO among others. |
---
| | | |
| --- | --- | --- |
| Jonathan Minkoff his the Executive Producer for SingStrong.org, a weekend-long a cappella festival in DC, being held March 23-25, 2012. Formed in 2009, SingStrong's profits support the Alzheimer's Association. The event features over two dozen groups from across the world for four concerts and 20 masterclasses. Minkoff began directing a cappella groups in 1984 and currently performs with the vocal band, Blue Jupiter. Minkoff holds a Bachelor of Music in Music Education from Northwestern University, a certificate in voice study from the Boston University Tanglewood Institute, and a Juris Doctorate, with honors from Boston University School of Law. Minkoff has won the Chicago Harmony Sweepstakes, the National Sweeps Best Original and Best Arrangement Awards, been nominated for a CARA and has lectured and coached at more than 20 a cappella festivals. He produced the the East Coast A cappella Summit for 5 years, served as President of CASA for 3 years and has over 250 published a cappella reviews on RARB.org. Minkoff coaches, records, writes and produces for various a cappella groups in his 42nd Street recording studio or on location. | | |
---
| | | |
| --- | --- | --- |
| | | Mark Paul is an accomplished a cappella singer, vocal coach and lifelong musician. Mark is a 30-year member of the Barbershop Harmony Society. As the bass of a top-20 international-level quartet, he regularly entertained audiences across the United States and internationally. He holds a championship in quartet competition in the six-state Mid-Atlantic District. He served for seventeen years as the bass section leader for two internationally competitive choruses. Mark has been a vocal coach for 25 years, working with individuals, quartets and choruses. He applies an exceptional sensitivity and passion to guide others to reach higher levels of musical awareness and achievement. He has served as faculty on several a cappella music education programs. |
---
Diana Preisler is an noted singer, Broadway actress, a cappella manager and coach, and the voice of hundreds of commercials you hear on TV and radio, such as: MTV, McDonald's, HGTV ettc. Diana has performed live in 48 states with National Broadway Tours such as "Fiddler On The Roof" and "A Christmas Carol."

Preisler is a featured singer and the Artistic Manager for the internationally acclaimed pop a cappella band, Blue Jupiter. After headlining at the Sands Casino in Macau, China, and several tours throughout Asia, Blue Jupiter is best known as the voice of the "Oreo Cookie Jingle" commercials produced by American Idol's Randy Jackson. Blue Jupiter will be releasing their fourth album this spring, following that will be the release of Diana's first solo acid jazz album. Diana has spent 4 years on the board of directors of the Contemporary A Cappella Society, and as a co-producer of the East Coast A cappella Summit. She now brings her extensive performing background and production skills to co-produce SingStrong; a weekend long a cappella music festival for charity .
---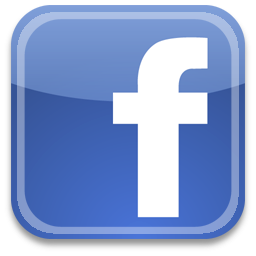 Complete list of 2011 national participants
---
Keep in touch with the New York a cappella scene! Subscribe to this regional resource for a cappella fans and groups.
Stay informed about upcoming shows and auditions, find a new member for your group or just keep up with the local a cappella news.
---
Interested in Competing?
We are always seeking groups who would like to compete in our events.
Groups of any style are welcome, but you must have between 3 and 8 members. We have a rule book which explains many of the details of the event, which you can see by clicking here. All groups must audition in order to compete. Generally this is done by sending a current tape and photo, although live auditions are sometimes arranged. The purpose of the audition is to make sure the group is appropriate for the Festival and to help the Director determine the performance order. If a group has competed previously, the audition process may be waived.

How to enter


Please send tapes and photos to the regional director:-

Colette Thompson has directed or performed in over eleven vocal ensembles, with her group, Stay Tuned, placing 3rd in the 1998 New York Regional of the Harmony Sweepstakes; Colette has performed/recorded with Lukas Foss, Leonard Bernstein, Jesse Norman, Peter, Paul & Mary, and James Levine A billboard-ranked singer/songwriter, she has also managed several events, including, Christmas at NYU, Complex at the Duplex, and An Evening with The Real Group at NYC's Symphony Space. With performances televised via major news programs including Good Morning America, The Today Show, CNN, and NY1, she is a promoter, producer, adjudicator and an ambassador of vocal music worldwide.

Thompson Consulting
128 Fort Greene Place, Suite 1B
Brooklyn, NY 11217
917-442-2011
newyork (at) harmony-sweepstakes.com

The Harmony Sweepstakes A Cappella Festival
PO Box D
San Anselmo, CA 94979
(415) 455-8602
festival (at) harmony-sweepstakes

---
Prizes

Regional winners win roundtrip airfare plus two nights accommodation in the San Francisco Bay Area to compete in the Harmony Sweepstakes National A Cappella Festival

A selection of compact discs from the Primarily A Cappella catalog

A $250 coupon from Discmakers