---
2010 Participants
DoubleShot! - Since 2006, the guys have blended traditional and contemporary all- vocal music with energy and humor to create six decades of hits live on stage at every show. Every sound - vocals, bass, effects, even the drums - is created using only the voice. They have performed all over their native Pittsburgh, and nationwide from Washington, D.C. to the San Francisco Bay, as well as features on local news, television, and radio. In the Harmony Sweepstakes, they were Mid-Atlantic Champions and Audience Favorite in 2007 and have received two awards for Best Arrangement.



Members: Luke Clavey, Steve Donnelly, Dre Johnson, Nate Wildfire, Mike Yanchak
---
Euphonism - is a Washington, DC based vocal band with a diverse musical background. Members share a passion for the pure, electrifying blending of voice. Euphonism brings a mixture of angelic harmonies, driving beats and moving rhythms to audiences in the capital area and beyond.



Members: Amanda Aldag, John Baer, Theresa Bowman, Joe Kang, Laura McCann, Charlie Meininger, Rachel Tepper

---
Fleur de Lisa - is based in Durham, North Carolina. We write and perform original a cappella music, often based on poetry. Individually we bring many disciplines together, including jazz, rock, classical and country. Our diverse musical experiences blend into a versatile style of our own.



Members: Andie Piddington, Deborah Stewart, Sarah Shunk, Sylvia Freeman

---
Glorious has been together since 1997. During this time we have become a group of tight knit, polished and professional performers. Our unique A Cappella style leaves very little room for imperfections in our sound. Drawing from our individual spiritual backgrounds, and combining tried and true spirituals with an upbeat tempo. We create a unique listening experience. Worship, Punctuality and Professionalism are the cornerstones to our organization.
.


Members: Eugene Glato, Barry Fleming, John Elliott, Wilson Cleary, Michael Lemon
---
Lustre was formed in 2005 out of members of the Harbor City Music Company Show Chorus (HCMC), a chapter of Sweet Adelines International (SAI) out of Baltimore, Maryland. We attribute our success and a few of our fabulous arrangements to our director there, Michael Gellert. In our time together we have garnered several SAI regional awards starting with the Novice Quartet award in 2006 to most recently taking Second Place in regional competition in 2009. We can be found doing public and private performances thoughout the Baltimore, Washington DC area. Annually, you can hear us sing our most requested song, "I Want a Hippopotamus for Christmas' on Baltimore's Country station, WPOC 93.1.




Members: Laura Colozzi, Lori Crouter, Lori Dreyer, Jenny Harris
---
Tonic & Gin - In the spring of 2004, a group of musicians-at-heart gathered together in the hopes of creating a new, fresh mix of voices. What evolved from that first meeting was a collection of six singers ready to take on the DC a cappella scene. Rehearsals began, gigs presented themselves, and the group began to mesh. After endless discussions about what to call ourselves it finally hit us ' Tonic & Gin!Today, Tonic & Gin continues on as a vibrant co-ed group of seven members dedicated to sharing a wide variety of music with intriguing arrangements, amazing soloists, and a whole lot of fun!,


Members: Nate Pipke, Alison Torrillo French, Marissa Hodgkins, Amy Fromm, Bruce Shim, Jeeves Murphy, Jeff Hayes

---
Voices of Truth - Voices Of Truth was created in 2008 as an expression of love of a cappella and Contemporary Christian music. Since then, they have been working toward their goal of taking their message of joy to people both inside and outside the church. With original arrangements showcasing their unique vocal blend and tight rhythms, Voices Of Truth will entertain you, inspire you, and lift you up!


Members: Kevin Barrett, Sarah Barrett, Joe Waeyaert, Natalie Stephenson

---
The West Side Five is a vocal jazz quintet based in New York, NY. Influenced by vocal jazz ensemble greats like the Real Group, Manhattan Transfer and the New York Voices, West Side 5 performs original interpretations of jazz, pop, and bossa nova standards at various venues in the New York/New Jersey area. Each member brings a unique voice and specialty to the group's complex sound. They have proven themselves, whether traveling the world with various ensembles, recording a dozen or so CDs amongst them, or performing on some of the world's most recognizable cities and stages: Carnegie Hall, L'Opera Garnier, Notre Dame, and more.


Members: Lara Hirner, Sara Wajnberg, John Shumway, Eric Hughes, Will Fithian
---
Your Emcee for the Evening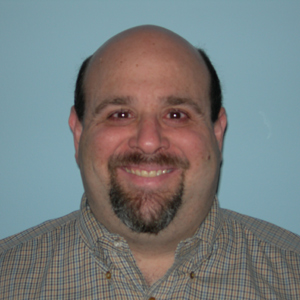 Ted Donat
Ted Donat has been singing, writing, arranging, directing and producing music for over 30 years. His a cappella experience began with the award-winning Amherst College Zumbyes in the mid '80's. After graduating from Amherst in 1986, Ted moved to New York City, where he sang with several groups including Uptown Sounds and Downtown Vocals, which he also directed. The highlight of this period was performing at Alice Tully Hall at the Advertising One Awards. Ted received his MBA from Columbia University in 1997, and in 1999 he joined the coed a cappella group dcVocals, assuming the musical director mantle from 2000 to 2004. In 2004, Ted left dcVocals to found a rock band (the kind with instruments) called The Slow Burn. .
---
2010 Judges
| | | |
| --- | --- | --- |
| | | Richard Hsu has been part of the Washington D.C. music scene for nearly 20 years. He was one of the founders of the University of Maryland's generics, and later performed nearly 200 dates a year with the award-winning quartet Da Vinci's Notebook until the wheels literally came off the van. Recently, he has worked as a producer, agent, publicist, and manager, and currently plays keyboard for the local quartet Wits End. This is his 3rd stint as a judge of the Harmony Sweepstakes.! |
| | | |
| --- | --- | --- |
| | | Reggie Moore, member of a capella legends The Persuasions, is a native Washingtonian who began his long singing career in the DC area. Moore has performed at every cultural institution in our Nation's Capitol, including The White House, The Kennedy Center, The Smithsonian Institution, The Library of Congress, The Shakespeare Theatre and The Corcoran Gallery of Art Music Series. He has also been a featured performer at The National Folklife Festival of American Music, on Black Entertainment Television (BET) and has traveled internationally with several music ensembles. Charged with holding the musical torch of The Persuasions, Moore continues the a cappella/eclectic tradition that has made the group one of the most beloved in the industry. |
| | | |
| --- | --- | --- |
| | | Jimmy Leathers - Jimmy is coming to the realization that it's actually pretty tough to come up with witty comments for a website like this. Something you might be interested to know is that UMD is actually closer to his home than his high school was-- he's lived in College Park since he was 1 year old. But he thought it would be a good idea to waste $11,000 of his parents money every year, so he lives on campus. He enjoys coffee, the Daily Show, U2, and of course the Faux Paz. Stuff he doesn't enjoy as much includes dining hall food and the dentist. |
Carolyn Sexton is an old friend to Mid-Atlantic Harmony Sweepstakes. She has judged at the 2001, 2002, 2005 and 2007 competitions. Even in years when she is not judging, you will see her in the audience enjoying each and every a cappella performer. Carolyn's love of a cappella music began at an early age when she joined Sweet Adelines International – female 4-part harmony – barbershop style. She is an accomplished singer and performer, having won the title of International Quartet Champion. She has also directed an International Medalist Chorus, served as an Expression Judge and was a member of their International Education Faculty. She continues to coach outstanding choruses and quartets all over the country. She is currently Musical Director of a mixed a cappella group in the greater Frederick, MD area, called A Cappella Showcase Chorus. Her newest passion is creating and coaching a mixed high school quartet called VoCaLoCo from Smithsburg, MD, who came in 2nd at their first competition this year at SingStrong.

.
| | | |
| --- | --- | --- |
| | | Jonathan Minkoff has directed various a cappella groups since 1984. Six of those years were spent as the Founder and Artistic Director of the full-time a cappella rock group, Blind Man's Bluff. Five years were spent performing with Blue Jupiter. He has received numerous musical awards including the National Harmony Sweepstakes' Best Original Song and Best Original Composition, Chicago's Sweeps Champion, and Audience Favorite. He is a frequent judge at a cappella competitions including the New York and Chicago Harmony Sweepstakes, NCHSA and ICCA. Minkoff has performed, coached and conducted seminars at over 20 a cappella festivals. He produced the East Coast A cappella Summit from 2003-8 and served three terms as the President of The Contemporary A Cappella Society. Minkoff arranged for and musically directed for The Jane Pauley Show. Minkoff is Executive Producer of SingStrong, a weekend-long a cappella festival with 4 concerts, 2 competitions, 20 masterclasses, 1000 attendees and over 200 performers from around the world. |
---
Keep in touch with the Mid Atlantic a cappella scene! Subscribe to this regional resource for a cappella fans and groups.
Stay informed about upcoming shows and auditions, find a new member for your group or just keep up with the local a cappella news.
---
---
Groups of any style are welcome, but you must have between 3 and 8 members. We have a rule book which explains many of the details of the event, which you can see by
clicking here.
All groups must audition in order to compete. Generally this is done by sending a current tape and photo, although live auditions are sometimes arranged. The purpose of the audition is to make sure the group is appropriate for the Festival and to help the Director determine the performance order. If a group has competed previously, the audition process may be waived.
How to enter
Ted Donat
has been producing the Mid-Atlantic Regional for many years to sellout crowds at The Birchmere Music Hall in Alexandria. Ted has been singing, writing, arranging and producing music for over 20 years. Ted's competitive a cappella experience began in earnest in 1984, when he joined the Amherst College Zumbyes, who would win the coveted Silver Chord Bowl two years running. Ted settled in New York City in 1987, where he would sing in several a cappella groups and play in a number of bands. Most notably, Ted sang with the group Downtown Vocals, which he would eventually go on to direct. In 1999, Ted relocated to the DC area and joined dcVocals, assuming the musical director mantle of that group in 2000. In 2004, Ted left dcVocals in order to concentrate on writing and playing with his original music project (the kind with instruments) -
The Slow Burn
3817 Prince William Drive
Fairfax, VA 22031
703-373-5251 fax 703-564-5624
tdonat at gmail.com
The Harmony Sweepstakes A Cappella Festival
PO Box D
San Anselmo, CA 94979
(415) 455-8602
harmony@singers.com
---
Prizes


-
Regional winners win roundtrip airfare plus two nights accommodation in the San Francisco Bay Area to compete in the Harmony Sweepstakes National A Cappella Festival
- A selection of compact discs from the Primarily A Cappella catalog
- A $250 coupon from Discmakers
---
Complete List of Mid-Atlantic Champions


Previous Mid-Atlantic Results :-
2009
-
2008
-
2007
-
2006
-
2005
-
2004
-
2003
-
2002
-
2001
-
2000
-
1999
-
1
---
Many careers have been launched from this internationally recognized music hall. On any given night, a star may be born. Mary Chapin Carpenter, Lyle Lovett, Shawn Colvin, Jerry Jeff Walker, Dave Matthews, Vince Gill, John Prine, Emmylou Harris, Linda Ronstadt, and k.d. Lang are just a few of the artists counted as good friends of the Birchmere. The Birchmere is committed to the presentation of the highest quality music in a comfortable and intimate atmosphere.

The Birchmere Music Hall is located at 3701 Mt. Vernon Avenue, Alexandria, VA 22305. There is plenty of free parking. Yahoo map - Google map
---
Regional Champions: Boston | Chicago | Denver | Los Angeles | Mid-Atlantic | New York | Pacific NW | SF Bay Area
---
Read the latest reviews, articles, features and more - A CAPPELLA NEWS SEARCH OUR DATA BASE OF THOUSANDS OF A CAPPELLA RECORDINGS

To find a specific song on any recording (or to find recordings by group name or CD title),
pick the search method and type the item you are searching for here: