---
2011 Participants
The Agency is comprised of seven secret agents whose international exploits have transported them to stages across the globe, from Tokyo to London and New York to San Francisco. When not engaged in covert operations, The Agency enjoys creating crunchy chords and dabbling in genres from classical to classic rock. For intrigue and vocal adventure, come explore the more clandestine side of a cappella... with The Agency."



Members: Amanda Aldag, Heather Montague, Kieran Daly, Ward Ferguson, Charlie Friday, Chris Abramson, Kate Brick

---
Da Capo is an a cappella group hailing from the Washington, D.C. area composed of music professionals from all walks of life. We believe strongly in promoting a cappella music and educating youth about the Barbershop style. Ryan, Tony, Wayne, and Joe have officially been singing together since October of 2009, when our lead singer Tony assembled us to sing his marriage proposal to his wife-to-be. We have also been members of the Barbershop Harmony Society for a combined total of 54 years!



Members: Ryan Griffith, Tony Colosimo, Wayne Adams, Joe Sawyer

---
DoubleShot! - Since 2006, the guys have blended traditional and contemporary all-vocal music with energy and humor to create six decades of hits live on stage at every show. Every sound — vocals, bass, effects, even the drums — is created using only the voice. They have performed all over their native Pittsburgh, and nationwide from Washington, D.C. to the San Francisco Bay, as well as features on local news, television, and radio. In the Harmony Sweepstakes, the nation's premier festival for vocal music, they have been the most award-winning contemporary vocal band since their formation in 2006. Their eight awards include the titles of Mid-Atlantic Champion, National Finalist, and Audience Favorite, as well as two awards for Best Arrangement.



Members: Luke Clavey, Steve Donnelly, Dre Johnson, Chris Rue, Nate Wildfire, Mike Yanchak

---
4 The Record - Formed in 2009, 4 The Record is a six member contemporary a cappella group that focuses on bringing to life radio hits from the 70's, 80's, 90's and today. The group is influenced by the diverse performance and music education background of its members, as well as being based at a cross-roads of American music, from the Rock N Roll Hall of Fame on Lake Erie's northern shore to the country and bluegrass influences of the Ohio River valley in the south.




Members: Kiersten Bowmer, Kevin Child, Michael Frankart, John Garnes, Brittany Roszman, Wayne Rowe

---
Harmonization Without Representation is the premiere all-male a cappella group in the DC area whose twelve-syllable name is derived from a popular Revolutionary War era battle cry. We're six fun-loving guys whose ever-expanding repertoire ranges from Barbershop to Pop, Spirituals to Rock, and Soup to Nuts. Our mission is to rock people's faces off. Seriously. That goal is in our charter.




Members: Derek Smith, John Cipriani, Scott Hecker, Brian Netter, Dan Freeman, John Russell
---
Justus - Newly established in 2011, the members of Justus have joined forces to create a sound that is unmistakably distinct. Bringing with them unique and diverse backgrounds that complement each other, the individuality connects with a dynamic synergy and brotherhood of musical unity.

Their resonance, made up of individual voices, is in perfect harmony and stands for the common ambition to make great music, entertain audiences of all ages, and share a sound that is just them…or according to them…Justus!


Members: Chris Murphy, Mandell Loman, Nick Hamlin, Jeff Knapp, Eric Manalo,

---
Loose Interpretations is an all female contemporary a cappella group who proudly call New York City home. The group was originally formed by several women who were recent college grads, who craved the fun and excitement of college a cappella. That experience inspired them to create a post-collegiate group for like minded young women...and Loose Interpretations was born. We pride ourselves on how we've grown over the years from performing in the park wherever we could find an audience, to selling out such amazing venues as Arlene's Grocery, Cafe Wha?, Crash Mansion, and even the Metropolitan Opera House.


Members: Dana Kraugh, Erin Byram, Heather Glotzer, Jennifer Kipley, Jennifer Wexler, Laura Campbell, Reynatta Sampson, Stacia Woodcock

---
Your Emcee for the Evening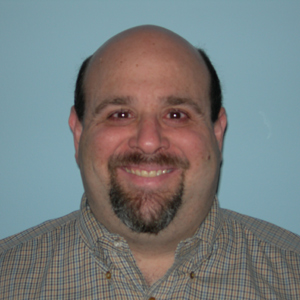 Ted Donat
Ted Donat has been singing, writing, arranging, directing and producing music for over 30 years. His a cappella experience began with the award-winning Amherst College Zumbyes in the mid '80's. After graduating from Amherst in 1986, Ted moved to New York City, where he sang with several groups including Uptown Sounds and Downtown Vocals, which he also directed. The highlight of this period was performing at Alice Tully Hall at the Advertising One Awards. Ted received his MBA from Columbia University in 1997, and in 1999 he joined the coed a cappella group dcVocals, assuming the musical director mantle from 2000 to 2004. In 2004, Ted left dcVocals to found a rock band (the kind with instruments) called The Slow Burn. .
---
2011 Judges (TBA)
---
Keep in touch with the Mid Atlantic a cappella scene! Subscribe to this regional resource for a cappella fans and groups.
Stay informed about upcoming shows and auditions, find a new member for your group or just keep up with the local a cappella news.
---
---
Groups of any style are welcome, but you must have between 3 and 8 members. We have a rule book which explains many of the details of the event, which you can see by
clicking here.
All groups must audition in order to compete. Generally this is done by sending a current tape and photo, although live auditions are sometimes arranged. The purpose of the audition is to make sure the group is appropriate for the Festival and to help the Director determine the performance order. If a group has competed previously, the audition process may be waived.
How to enter
Sara Rasmussen
has been a member of the Mid-Atlantic Regional production team for several years and a supporter of the Sweeps long before that. This year, she is stepping into the producer role. Sara appreciates many styles of cappella and was drawn to the Sweeps because it includes such a diversity of genres. On the singing front, Sara has been a member of Sweet Adelines for over a decade, has competed herself in numerous barbershop competitions both as a member of the Potomac Harmony Chorus and as a "baritone" in various quartets. In recent years she has been performing in the Washington, DC area with the Capitol Swing Quartet. On the production side, in addition to helping out with production of various Sweet Adeline events, Sara has also been involved in the programing and production for several large aDC area music festivals.
Sara Rasmussen
midatlantic (at) harmony-sweepstakes.com
The Harmony Sweepstakes A Cappella Festival
PO Box D
San Anselmo, CA 94979
(415) 455-8602
festival (at) harmony-sweepstakes
---
Prizes


-
Regional winners win roundtrip airfare plus two nights accommodation in the San Francisco Bay Area to compete in the Harmony Sweepstakes National A Cappella Festival
- A selection of compact discs from the Primarily A Cappella catalog
- A $250 coupon from Discmakers
---
Complete List of Mid-Atlantic Champions


Previous Mid-Atlantic Results :-
2010
-
2009
-
2008
-
2007
-
2006
-
2005
-
2004
-
2003
-
2002
-
2001
-
2000
-
1999
-
1
---
Many careers have been launched from this internationally recognized music hall. On any given night, a star may be born. Mary Chapin Carpenter, Lyle Lovett, Shawn Colvin, Jerry Jeff Walker, Dave Matthews, Vince Gill, John Prine, Emmylou Harris, Linda Ronstadt, and k.d. Lang are just a few of the artists counted as good friends of the Birchmere. The Birchmere is committed to the presentation of the highest quality music in a comfortable and intimate atmosphere.

The Birchmere Music Hall is located at 3701 Mt. Vernon Avenue, Alexandria, VA 22305. There is plenty of free parking. Yahoo map - Google map
---