---
2010 Participating Groups
Classic Souls 4 Christ is an all male vocal quartet based in LA/Bakersfield who met in high school singing motown, etc. in various venues, competitions or anywhere including walking through airports or street corners. The switch to gospel was an evolution to share their gifts with the world and to see the influence that music and their lives can give. The group feels they were born to be together because each member's voice is specific to their harmony. The group has opened for various gospel artists and believe that no venue is too big or too small.



Members: B.R. Thomas (tenor), Gregory Warren (tenor), Ellis Gupton (Baritone) and Darryl Thomas (True Bass)


---
Down 4 The Count - Always a bridemaid, never a bride! Four previous times competing at the Los Angeles Regionals have earned this vocal jazz ensemble (that sometimes *gasp* strays from a cappella) two second-place and one third-place honor, as well as two "Best Arrangement" awards, but they have yet to "tie the knot," as it were! Original D4TC members Colleen, Francesca, and Andreas welcomed Virgil and Penny in early 2009, and not long after, another "Downer" was born! Coincidence? Maybe. The littlest Downer does help keep rehearsal on track by crying whenever he hears a minor 3rd...we're working up to #9 chords. [insert rimshot!] A little cheese, a little funk, and a lot of chords comprise the funny smell and the great sound that is Down 4 The Count.


Members: Penny Watson (saxophone & sass), Colleen Keene (high notes & organization), VJ Rosales (melismas & modesty), Andreas Preponis (Bringer of the Groove), Francesca Delfin Preponis (lyricism & lactation)

---
Frequency - If you can hear us, you are tuned in to our Frequency. We are a new 7-member Contemporary A cappella group focusing on the great rock and pop of the 80s, 90s, and today. Born to celebrate music and voices while examining and retelling some of the great songs and musical stories of our generation. Not only does music tell a story written by the artist, but music also tells the story of our lives...a living soundtrack.

We are coming soon to a Frequency near you!

Members: Christine Li (Soprano), Marleena Coulston (Mezzo), Lena Ani Rakijian (Alto), Evan Frasier (Tenor), JR Calilung (Bari), Tom Keyes (Bass), Kari Francis (Vocal Percussion).

---
Pitch, Please! – In 2010, Pitch, Please! erupted onto the a cappella scene in response to growing "anti-instrument" sentiment in the greater Los Angeles area.

Made up of occasionally hard-working professionals in TV, film, market research, studio recording, advertising and teaching arenas, Pitch, Please! has a collective 56 years of a cappella experience. So unofficially speaking, our first performance took place in 1954, when vocal percussion was still considered some type of witchcraft.

Pitch, Please! aint yo' daddy's a cappella. It aint yo mama's neither. But it might be your sister's…and that's the way we like it.


Members: Stephanie Chan (Soprano), Sara Collins (Alto), Ben Fuller (Tenor), Arathi Govind (Soprano), Ian Koff (Vocal Percussion/Baritone), Adam Shepard (Bass), Scotty Pierce (Tenor), Cate Wright (Alto)

---
Prime Note Ensemble was the 1st all male Filipino choral group based in Saudi Arabia, where it was founded in 2001. Originally 25-strong, the 17 members now call Southern California home since 2009. The group's first international competition was in Xiamen, China in 2006, and Graz, Austria in 2008 at the World Choir Games. Prime Note was awarded the bronze & silver medals respectively, in the male chamber choir category. In 2007, the group was among the 15 invited participating choirs at the 14th Festival International Chant de Choral in Nancy, France. After participating in the 2nd California International Choral Festival & Competition in San Luis Obispo in June 2009, the choir has had performances in the Bay area and continues to hold performances in Southern California.

Members: Novem Cabios, (Tenor1) Jonar Sara, Efren Cardoza, Leo Abalos, (Tenor 2) Joel Macapas, Yagi Brisenio, Eric Yabut, Hero Emolaga (Baritone), Medard Obida, Carl Andrada, Neil Ortega, (Bass) Dennis Quiambao, Gerry Obida, Jim Oxales, Ceus Rama, Frank Depakakibo, Pian Obida. NOTE: Only 8 (max.) of this group will perform on-stage at any time.

---
Red Harmony is a blend of trained musicians based in Los Angeles who put their composition, instrumental, and musical theater backgrounds to good vocal use. They were featured on CNN's local "SoCal Sings" segment in December 2009 and made a brief appearance on the Jeff Dunham Show's finale episode. The Red Harmony singers have all pursued degrees in music and have previously led or participated in various ensembles. One won a songwriting competition, two are students at Cal Arts, three went to the University of Redlands, four studied instruments in college, five grew up on the West Coast, and six sing the smooth, exciting sounds that are Red Harmony. The eclectic group sings a repertoire of jazz, pop, and contemporary songs, including original arrangements and compositions.


Members: Cali Zimmerman, Soprano I, Laura McCorkle, Soprano II, Sydne Sullivan, Alto, Anthony Starble, Tenor, Nate George, Baritone, Christopher Thaxter, Bass

---
SoundStage is an a cappella sextet dedicated to the establishment of lasting healthy relationships with individuals, businesses, communities, and schools by providing wholesome quality entertainment.

SoundStage performs year-round. With music for every age, musical genres include: Jazz, Rock, Pop, Funk, Country, and R&B. Upon request, and when appropriate, we also perform seasonal, sacred, and worship music.



Members: Jammie Hampton (Soprano), Kim Reed (Alto), Bradley Hampton (Tenor I), Joseph Livesey (Tenor II), Kyle Bowen (VP/Baritone), Ryan Williams (Bass)

---
Swing Shift - This stylish vocal jazz group was formed in Santa Monica in 2002. Swing Shift focuses on jazz and re-harmonized pop and Broadway standards from the 30's to the present. The group sings mostly its own arrangements, with Phil and Richard providing them. Swing Shift performs at private parties, churches, malls, and clubs. They also appeared as one of the featured a cappella groups on KLCS's television series "Mosaic." Swing Shift was honored at the 2004 Los Angeles regional Harmony Sweepstakes, where they won the best arrangement award for their 6-part version of "Where is Love?" from the musical Oliver! The current group appeared publically for the first time on January 31 of this year at the Coffee Gallery Backstage. They performed old and new repertoire to a room packed with a warm and appreciative audience.

Members: Holly Pitrago (Soprano), Dina Torok (Soprano), Janette La Bella (Alto), Joel Dalton (Tenor), Phil Azelton (Baritone), Richard Gilinsky (Bass)


---
Judges
| | | |
| --- | --- | --- |
| | | Eric Bradley enjoys singing a cappella. In fact, he does little else. He's the bass for the 2001 LA/National Harmony Sweepstakes Champions, Sixth Wave. For the past 10 years he has sung in a quartet with Dick Van Dyke called The Vantastix. He's appeared in Film and TV groups "The Tone Rangers" (The Break Up), "The Shagarats" (How I Met Your Mother), and Andy's college group (The Office). He's performed on the Oscars (2007, 2008, 2009) and lent his voice to numerous Film and TV programs, most recently, Avatar, Ice Age 3, Star Trek, 2012, Family Guy, The Simpsons (Film & TV), Horton Hears a Who, Yes Man, and Cats & Dogs 2 in which he plays a singing doo-wop pigeon. He's recorded with Andrea Boccelli (2009 Christmas), Fall Out Boy, and Neil Young. |
---
| | | |
| --- | --- | --- |
| Johnny D. Figueroa (a.k.a. The Doc) is the Founder, Artistic Director, and bass vocalist of Nota , winners of the nationally acclaimed NBC/SONY a cappella competition "The Sing-Off". Introduced to the wonders of choral and barbershop music by his parents, Johnny became passiona for vocal harmony since an early age. His Bachelor and Doctorate degrees are in Biology and Molecular Neuroscience & Biophysics, respectively, with a minor in vocal performance. During the past 17 years, Johnny has had extensive experience singing, performing, and touring with several award-wining choirs and vocal groups. He is currently living his life-long dream. | | |
---
Amy Engelhardt has been the sole female member of Grammy-nominated vocal band without instruments, The Bobs since 1998. Her writing, arrangements and vocals are featured on The Bobs' CDs Coaster (2000), The Best of The Bobs (2003), Rhapsody In Bob (2005), Get Your Monkey Off My Dog (2007), concert DVDs Live at the 2oth Century (1998), The Bobs Sing! (2001) and a recent documentary about The Bobs, Sign My Snarling Movie (2007). Amy's solo CD, Not Gonna Be Pretty was nominated for two 2009 Just Plain Folks Music Awards.

Vocal credits include Jim Henson's Animal Jam, Barbra Streisand's Timeless concerts, Harry Shearer and Judith Owen's Holiday Show at Walt Disney Concert Hall (LA), NPR programs West Coast Live, Mountain Stage, and E-Town, special material for Minnesota Public Radio with The Bobs and The Doctor Demento Show, Neil Young's Living With War, and Jill Sobule's Letting Go of God (produced by Don Was).


---
Laura Pallas has a Bachelor of Music, vocal performance from the University of the Pacific and a Masters of Fine Arts, vocal performance from the University of California, Irvine. Laura has had many years of solo work with various churches in the LA area.

Laura is an accomplished musician, performer, and regional and international competitor in the Sweet Adelines International arena. She is a member of the Sweet Adelines regional and International Faculty, and was just awarded the title of "Master Director" in 2009 for scoring 620 points at the Region 11 Contest.

In addition to directing the women's Santa Monica Chorus, Laura also directs the award-winning men's Valleyaires Chorus. She coaches quartets and choruses around the country specializing in vocal production and technique. Laura also sang lead in the internationally competitive quartet, Naturally, Region 11 Quartet Champions in 2005
---
Jeff Smith, born and raised in the Midwest, began his professional music career immediately after high school as a bassoonist for the 312th Army Band in Lawrence, KS. While attending the University of Kansas on a bassoon scholarship, he was very active in the music department, dividing his time as an instrumentalist and vocalist. However, Jeff's dreams of bassoon stardom were eventually replaced by his desire to pursue singing as a career.
In addition to performing in KU's top choral ensembles, Jeff sang in various extra-curricular vocal groups before starting his own a cappella group, measureXmeasure ("measure by measure"). What began as a fun hobby and side project eventually developed into a full-time profession. He spent 8 years with mXm, touring more than 30 U.S states and recording 3 CDs. He also acted as the group's primary arranger, producer, and artistic director. In 2004, Jeff moved to Los Angeles to join the critically-acclaimed vocal group, m-pact. Since then, he has toured all over the world performing in venues ranging from jazz clubs and festivals to concert halls and opera houses.

---
Gerald White - is a prolific singer/songwriter, accomplished pianist and teacher. He has been heard on over 100 feature films, TV shows, video games and commercials. He is currently working on the new hit TV show GLEE and was recently heard on the Cameron Film, AVATAR. His introduction to the a cappela world was his 5 year stint in the group, "Sixth Wave".

Gerald teaches the Sightsinging Classes at the Screen Actor's Guild and has a Vocal Studio in Santa Monica, CA where he coaches voice and records for commercial and CD projects.

He can be contacted through www.music1on1.com

.
---
| | | |
| --- | --- | --- |
| | | After Party! - Please join us after the show at Eagles for drinks and plenty of spontaneous singing. Located at 128 South Catalina Ave, Redondo Beach, CA 90277. Google Map |
---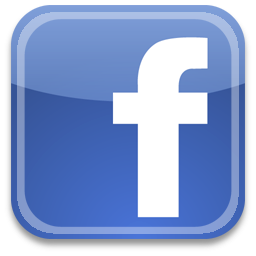 Complete list of 2010 national participants
---
Keep in touch with the Los Angeles a cappella scene! Subscribe to this regional resource for a cappella fans and groups.
Stay informed about upcoming shows and auditions, find a new member for your group or just keep up with the local a cappella news.
---
---
Interested in Competing?
We are always seeking groups who would like to compete in our events.
Groups of any style are welcome, but you must have between 3 and 8 members. We have a rule book which explains many of the details of the event, which you can see by clicking here. All groups must audition in order to compete. Generally this is done by sending a current tape and photo, although live auditions are sometimes arranged. The purpose of the audition is to make sure the group is appropriate for the Festival and to help the Director determine the performance order. If a group has competed previously, the audition process may be waived.

How to enter


Please send tapes and photos to the regional director:-

Peter Neushul: A successful businessman by day Peter was a member of the seven time medalists "139th St Quartet", who also have claim to fame by appearing on two episodes of "Cheers" and an appearance on "Nightcourt" singing barbershop. Peter also sang with Neil Diamond on his Christmas recording.

125 South Irena Ave, Rodondo Beach, CA 90277
(310) 543-1902
its_petern@yahoo.com

Please contact Will Hamblet
(323) 660-0321
willhamblet@adelphia.net

The Harmony Sweepstakes A Cappella Festival
PO Box D
San Anselmo, CA 94979
(415) 455-8602
harmony@singers.com

---
Prizes

Regional winners win roundtrip airfare plus two nights accommodation in the San Francisco Bay Area to compete in the Harmony Sweepstakes National A Cappella Festival

A selection of compact discs from the Primarily A Cappella catalog

A $250 coupon from Discmakers
---