---
2011 Participating Groups
Clockwork is a San Francisco based jazz vocal group that sing mostly close-harmony jazz, but also their own twists on rock and pop tunes. With original arrangements and a signature sound and style, this group brings their extensive experience in close-harmony singing to the LA stage for the first time. Originally an a cappella quintet, the current group sings with [shiver] instruments, but keeps a set of a cappella ready to go at all times. The current members of Clockwork are a blend of 3 past Bay Area regional Sweeps winning groups: Clockwork, +4DB, Moodswing, and joining Clockwork for the LA set is Trist Curless from another Sweeps champion group, m-pact.

In addition to being experienced performers, Clockwork, individually and collectively, has extensive experience hosting and participating in educational workshops on a range of topics that include arranging for voices, solo interpretation, small and ensemble group singing, microphone technique, and improvisation. All the members have been adjudicators for competitive and non-competitive music festivals.

Members: Angie Doctor, Juliet Green, John Paddock, Dave Duran, Trist Curless

---
The Crush is a young, exciting barbershop quartet from the Far Western District of the Barbershop Harmony Society compiled of four energetic young men in their 20s. Formed in 2006, this foursome is based out of Orange County, CA, and has entertained audiences at competitions, shows, and private parties near and far. In 2010, The Crush captured the Far Western District Quartet Championship! Known for their tight, bright harmonies and youthful, toe-tapping energy, The Crush hopes to become a household name with barbershop and a cappella fans throughout the country! Music performed by the group consists of barbershop, swing and vocal jazz arrangements influenced by the Big Band Era of 20's, 30's and 40's. So sit back, relax, and enjoy the jazzy feel and swingin' sound of The Crush!


Members: Matt Gray - Tenor, Josh Szolomayer - Lead, John Brockman - Baritone, Paul Tabone - Bass

---
Evolution is, astonishingly fun and creative… a clear winner for the Audience!" proclaims Amy Engelhard of The Bobs . "Good Singing (dawg)" says Randy Jackson of American Idol. And, The RAY Magazine described EVOLUTION as "Inspiring, funny, and super hip". "With amazing, rock solid, monster vocals and mad sex appeal" (Karman Kruschke, Actress/Image Consultant), EVOLUTION has moved audiences from laughter to tears with their harmonies and performance antics. EVOLUTION takes traditional A Cappella to new amplitudes. EVOLUTION is always excited to share their music with the listeners of the world. They are thrilled to be back once again on the Harmony Sweepstakes stage. As always, they wish to leave you with a smile on your face, a skip in your step, and a tune in your heart.


Members: Michael Maury (Bari), Rono Smith ( Lead), Seth Shapiro (Tenor), Adam Sears (Bass), Joshua Silverstein (Beats & Rhythm)

---
Inverted is Southern Utah's premier vocal band! With a fresh sound and original music they bring a new attitude to the vocal world. The group now only 4 years old, embodies award winning vocalists and songwriters eager to push vocal music to its limits. Their unique sound is added to covers varying from Metal to Pop and Opera to Jazz. !nverted has been greatly supported by their beautiful community and is ready to join the talented groups of the Los Angeles area and put on a great show!ith the Long Beach Pops, and in shows for Celebrity cruises ship across the globe.


Members: Cheristian Lee -Alto, Brent Maxfeild -Tenor, Cole Sherratt -Tenor/Bari, Joe Carter -Bass, Faith McCausland Alto/Sop, Phil Trunnell -Vocal Percussion/Beatbox

---
Prime Note Ensemble was the 1st all male Filipino choral group based in Saudi Arabia, where it was founded in 2001. Originally 25-strong, the 17 members now call Southern California home since 2009. The group's first international competition was in Xiamen, China in 2006, and Graz, Austria in 2008 at the World Choir Games. Prime Note was awarded the bronze & silver medals respectively, in the male chamber choir category. In 2007, the group was among the 15 invited participating choirs at the 14th Festival International Chant de Choral in Nancy, France. After participating in the 2nd California International Choral Festival & Competition in San Luis Obispo in June 2009, the choir has had performances in the Bay area and continues to hold performances in Southern California.

Members: Novem Cabios, (Tenor1) Jonar Sara, Efren Cardoza, Leo Abalos, (Tenor 2) Joel Macapas, Yagi Brisenio, Eric Yabut, Hero Emolaga (Baritone), Medard Obida, Carl Andrada, Neil Ortega, (Bass) Dennis Quiambao, Gerry Obida, Jim Oxales, Ceus Rama, Frank Depakakibo, Pian Obida. NOTE: Only 8 (max.) of this group will perform on-stage at any time.

---
Scatitude is a talented group of teenage and adult singers who enjoy singing a variety of vocal arrangements ranging from pop to jazz standards. The group is based in Hermosa Beach, California and is directed by Beth Rohde at Coast Music Conservatory


Members: Faith Memmo, Beth Rohde, Savannah Paine, Cierra Sample, Kieran Moriah and Patrick Storey

---
Swing Shift - started life as an SSATB quintet in 2002. Shortly after, the group was invited to appear on local TV station KLCS as part of their "Mosaic" series' special on a cappella groups. (A video of that appearance can be found on the Swing Shift web site.) Swing shift has had many incarnations: sometimes six, even seven singers. This year, the group will appear at the Harmony Sweepstakes as an SATBB quintet. The group's signature sound is their rich harmonic treatment of jazz, pop, and Broadway standards. They appear locally at clubs and private parties. In 2010 Swing Shift performed twice at the Coffee Gallery Backstage in Altadena to standing-room only crowds. If you love lush sounds, complex harmonies, and creamy-smooth blend, you'll love hearing this group.

Members: Holly Pitrago (Soprano), Janette La Bella (Alto), Joel Dalton (Tenor), Phil Azelton (Baritone), Richard Gilinsky (Bass)

---
These Guys - These Guys - have been Thrilling audiences since 2005. They have made network T.V. appearances, opened for platinum recording artists, and been awarded in numerous music competitions. This all male ensemble sings Jazz, Hip Hop, R and B, Barbershop, Doo Wop, Rock , and Boogaloo. "These Guys" spent all of 2010 performing on Celebrity cruise lines, and are happy to be back in Southern California! .

Members: Josh Downtain (Bari/ Vocal percussion), Rob Gonzalez (Tenor/ Vocal Percussion), Kyle Housen (Tenor) ,Will Ajax Harris (Bari/Vocal Percussion), Jazzari Smith (Bass), Johan Acu (Tenor), Gary Lewis (Tenor)

---
VYBRATION is Southern California's hottest contemporary a cappella sextet, singing pop music spanning from the 1960's to today. Vybration was formed in 2001 to perform at Disney's California Adventure under the name "Groove 66," led by musical director and vocal arranger Deke Sharon. The band became the park's most popular atmosphere group, and it was not long before they were performing every day of the week, year round. The group performed at the Disneyland Resort full time for almost three years, and they now exist primarily outside of Disney (although they do visit the mouse from time to time).
Vybration spends their time making appearances on television and radio, headlining on cruise ships, performing at numerous corporate events and private parties, and hosting a series of regional school music workshops through the Orange County Performing Arts Center. Their recent performances include the Los Angeles A Cappella Festival, Las Vegas A Cappella Summit, and the A Cappella Festivella in Anchorage, Alaska.

Members: Heather McMasters Orosco, Jill Burke, Bryan Chadima, Trist Curless, Laura Dickinson, Jeff Smith

---
Who's Your Daddy! -isn't just Jerry Springer's favorite question. It's also the name of the most unique, rockin' and successful a cappella singing group in America – well, in the northwestern third of the San Fernando Valley, anyway.

Formed one year ago by three longtime friends and another guy who brought the sandwiches, W.Y.D. -- which is a short and hip way of saying "Who's Your Daddy!" – brings a whole new approach to performing those amazing songs that made our fists pump and our Mullets sway back in the day.

Now, you're probably saying to yourself, "Hey, what's so special about four dudes who think they're so hot they can put out an album? (Okay, it's a CD, if you want to get all modern about it.) Well, there's a couple of good answers. First is, "Who the hell do you think you are, asking us a question like that?" Second is, we're really good singers. So good, in fact, that we don't even need musical instruments to accompany us. Which is why it's called a cappella singing in the first place, Mister Ask-A-Million-Questions.

Members: Freddy Curci, Rick Neigher, Adam Gorgoni, Chris Cote

---
Judges
| | | |
| --- | --- | --- |
| | | Eric Bradley enjoys singing a cappella. In fact, he does little else. He's the bass for the 2001 LA/National Harmony Sweepstakes Champions, Sixth Wave. For the past 11 years he has sung in a quartet with Dick Van Dyke called The Vantastix. He's appeared in Film and TV groups "The Tone Rangers" (The Break Up), "The Shagarats" (How I Met Your Mother), and Andy's college group (The Office). He's performed on the Oscars (2007, 2008, 2009) and lent his voice to numerous Film and TV programs, most recently, Toy Story 3, Tangled, Sucker Punch, Hop, Battle:Los Angeles, Avatar, Your Highness, Winnie The Pooh, Family Guy The Simpsons (Film & TV), and Cats & Dogs 2 in which he plays a singing doo-wop pigeon. He's recorded with Andrea Boccelli, Josh Groban, and Neil Young |
---
Cindy Bourquin is a full time musician in Los Angeles, CA, whose career spans many aspects of the business. She is a session singer that has worked on over 50 films such as Star Trek, Wall-E, Raiders of the Lost Ark 4, and Ice Age, and is currently featured on the a cappella score of the TV show Glee. She has also been featured on TV shows such as Nip/Tuck, The Drew Carey Show and Ally McBeal. She has sung on commercials for Visa, True Value Hardware, Burger King and The Walt Disney Company.

She is also a member of the award winning vocal sextet, Sixth Wave. Cindy is also a songwriter and is currently working on her first solo project. Cindy is also a busy educator, adjudicator and clinician. She teaches jazz at Santa Monica College, where her vocal group won a DownBeat Magazine Student Music Award for Outstanding Performance in 2007, and had the honor of performing at the 2008 International Association of Jazz Education International Convention in Toronto, ON.
---
Amy Engelhardt has been the sole female member of Grammy-nominated vocal band without instruments, The Bobs since 1998. Her writing, arrangements and vocals are featured on The Bobs' CDs Coaster (2000), The Best of The Bobs (2003), Rhapsody In Bob (2005), Get Your Monkey Off My Dog (2007), concert DVDs Live at the 20th Century (1998), The Bobs Sing! (2001) and a recent documentary about The Bobs, Sign My Snarling Movie. Amy's solo CD, Not Gonna Be Pretty was nominated for two 2009 Just Plain Folks Music Awards.

Vocal credits include Jim Henson's Animal Jam, Barbra Streisand's Timeless concerts, Harry Shearer and Judith Owen's Holiday Show at Walt Disney Concert Hall (LA), NPR programs West Coast Live, Mountain Stage, and E-Town, special material for Minnesota Public Radio with The Bobs and The Doctor Demento Show, Neil Young's Living With War, and Jill Sobule's Letting Go of God (produced by Don Was).

Returning to her theatrical roots in recent years, Amy was commissioned to write lyrics for several musicals in development. She is currently writing the score for the rock musical adaptation of Henry Fielding's 18th century novel, Tom Jones, now called Bastard Jones.
---
Linda Kelly is a renowned vocal coach and Master Director who has directed and coached numerous award-winning a capella groups for over 35 years. She is currently directing the Golden Sands Sweet Adeline Chorus in Long Beach. Her love and knowledge of acapella music started at a very early age as her Father was a member of a Gospel Quartet that performed through the Southern United States. She was active in music ensembles all through her school years, majoring in vocal performance and marketing.
"My passion for music, especially a cappella, is the driving force in my life that has brought me countless hours of joy PLUS many treasured friendships. It is my distinct honor to teach what I know and be given the opportunity to encourage and help others discover their own musical passion."
---
Megan Lyne - received her Bachelors degree in 2007 from Carthage College (Kenosha, WI) where she earned her degree in Voice Performance and studied with Dr. Richard Sjoerdsma, editor of the National Journal of Singing. Megan recently finished a Master's degree at the Cole Conservatory, California State University- Long Beach in Opera Performance. While completing her degree, she had the honor of winning the Cole Conservatory Concerto Competition and performed Samuel Barber's Knoxville: Summer of 1915 with the University Orchestra.

In addition to her operatic interests, she has taught enrichment classes in both public and private schools in Manhattan Beach, El Segundo, Westchester, and Hermosa Beach. She has directed numerous children's theater shows including Oliver, The Wizard of Oz, Into the Woods. Megan began teaching ten years ago and has been blessed to work with a premiere South Bay Children's Theater company called Puttin' On Productions as well as privately trained students in her own studio.
.
---
| | | |
| --- | --- | --- |
| Niké St. Clair was born and raised in Hungary. She holds a BM degree in Choral Conducting, Theory and Music Education from the Liszt Academy of Music, Budapest, Hungary. Niké pursued her dreams to continue with higher education at the USC Thornton School of Music where she received her MM degree in Choral Music and currently is a thesis away from finishing her doctorate in Choral Conducting. She teaches musicianship (ear training) classes with the Hungarian Kodaly method at Azusa Pacific University, conducts choirs at Cal Poly Pomona, choirs and bells at the La Verne Church of the Brethren and at Santa Monica College. In addition to her teaching and conducting duties, Niké sings with the Los Angeles Master Chorale, which performs in Disney Hall, and on some film soundtracks (Avatar; Battle: Los Angeles; 2012; Rite). | | |
---
| | | |
| --- | --- | --- |
| | | After Party! - Please join us after the show at Eagles for drinks and plenty of spontaneous singing. Located at 128 South Catalina Ave, Redondo Beach, CA 90277. Google Map |
---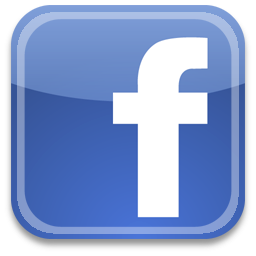 Complete list of 2011 national participants
---
Keep in touch with the Los Angeles a cappella scene! Subscribe to this regional resource for a cappella fans and groups.
Stay informed about upcoming shows and auditions, find a new member for your group or just keep up with the local a cappella news.
---
---
Interested in Competing?
We are always seeking groups who would like to compete in our events.
Groups of any style are welcome, but you must have between 3 and 8 members. We have a rule book which explains many of the details of the event, which you can see by clicking here. All groups must audition in order to compete. Generally this is done by sending a current tape and photo, although live auditions are sometimes arranged. The purpose of the audition is to make sure the group is appropriate for the Festival and to help the Director determine the performance order. If a group has competed previously, the audition process may be waived.

How to enter


Please send tapes and photos to the regional director:-

Peter Neushul: A successful businessman by day Peter was a member of the seven time medalists "139th St Quartet", who also have claim to fame by appearing on two episodes of "Cheers" and an appearance on "Nightcourt" singing barbershop. Peter also sang with Neil Diamond on his Christmas recording.

125 South Irena Ave, Rodondo Beach, CA 90277
(310) 543-1902
its_petern@yahoo.com

Please contact Will Hamblet
(323) 660-0321
willhamblet@adelphia.net

The Harmony Sweepstakes A Cappella Festival
PO Box D
San Anselmo, CA 94979
(415) 455-8602
harmony@singers.com

---
Prizes

Regional winners win roundtrip airfare plus two nights accommodation in the San Francisco Bay Area to compete in the Harmony Sweepstakes National A Cappella Festival

A selection of compact discs from the Primarily A Cappella catalog

A $250 coupon from Discmakers
---