---
2010 Participating Groups
Absolute - The five women of Absolute believe in music with a message. Their tight vocal harmonies create an a cappella sound sometimes reminiscent of Sweet Honey in the Rock. From South African freedom songs to folk music, from doo-wop to choral arrangements, Absolute's performances take you from the familiar and silly to the poignant and soulful. Gigs at performance at issues-oriented events have included Calyx Publishing, Water For People, LunaFest, as well as shows for Amnesty International, OSU Brown Bag Lunch Series, and Da Vinci Dayus-Corvallis. For these five busy women, taking time out of the week to make music together is Absolute-ly what they want to do.



Members: Robin Patterson, Micki Reaman, Julie Williams, Shelley Willis, Elizabeth Wyatt
---
The Baudboys are an all-male a cappella group composed entirely of Microsoft employees. Risking the wrath of fellow employees by rehearsing in on-campus conference rooms, The Baudboys sing a variety of popular and original music. As a group, they boast a wealth of musical training and performing experience. All sang with other groups before joining The Baudboys, and several founded or directed previous ensembles. The Baudboys won first place in the 2008 Pacific Northwest Harmony Sweepstakes A Cappella Festival, after second and third place finishes in 2005 and 2006. They have performed for audiences in many venues, from nursing homes and schools to major festivals and sporting events.

Members: Jonathan Schwartz, Ric Lewis, Graham Shelson, Owen Braun, Mark Adolph, Elliot Lewis, Dave McEwen, Paul Eng

---
Crosspoint is a vocal ensemble made up of church members of Westminster Chapel in Bellevue, WA. They are a diverse group of people, but are unified in the vision of providing a musical experience that brings hope and encouragement. Crosspoint was originally formed in 2003 but its current member lineup has been singing together for only a few months. They have performed in churches, malls, and other local venues, singing intricate and fun jazz and gospel arrangements of church music.



Members: Tim Anderson, Colleen Hickman, Drew House, Cindy Lucas, Arlene Madrid, Cheri McDonald, Dave McEwen, Jim Stocker

---
Realtime is a four-part a cappella group from Vancouver, BC and Lynden, WA., that has been singing their music all over the world since 2003. The group includes brothers Mark Metzger and Tom Metzger on baritone and bass, and father-and-son Doug Broersma and Tim Broersma on lead and tenor. They have previously won the Northwest Sweeps, as well as the world championship of barbershop harmony in 2005. They have recorded three award-winning CD's: Four Brothers in 2004, Ain't That A Kick in 2006, and Take 5 in 2009.



Members: Tim Broersma, Doug Broersma, Mark Metzger, Tom Metzger

---
Shadywood Boys are four guys who get together to sing. We graze freely through the pasture of quartet styles: a little Jubilee Quartet here, a little Doo-Wop there, maybe a bit of Barbershop. Sometimes we wander into the back forty and browse 19th century styles such as Antebellum Spirituals - or even some Shape-Note Singing. But there is one patch of grass we keep coming back to: a style of singing that emerged from the Southeastern U.S. in the 1930's and 40s that would become known as Southern Gospel. This style carries through the early recordings of bands like The Stanley Brothers, Bill Monroe, and Flatt and Scruggs. It's retro-phonic, and we like it.



Members: Larry Statland, Tim Cullen, David Brook, Phil Shaver
---
Six4One is a group of five men from Westminster Chapel in Bellevue, Washington, who love to sing and are highly committed to the choral music program. Their underlying purpose is to joyfully express their faith in God through music by blending a variety of worship songs, hymns, gospel, a cappella and contemporary musical styles.


Members: Laurey Berteig, Steve Howe, Dan North, Gerald Redding, Don Walkup
---
Strangers in Harmony is a quintet formed in 2009 when Eric Chung and Mike Mendyke, newcomers to the Portland area, threw together a group to compete in last year's PNW Harmony Sweepstakes. They were as surprised as anyone when the group tied for second place their first time out! The Strangers had so much fun they decided to come back for more. With a solid mix of original songs and classic crowd-pleasing covers, Strangers in Harmony is sure to entertain.



Members: Eric Chung, Ramsay "RC" Cowlishaw, Shawn Dudley, Mike Mendyke, Roy Rasera

---
V-Chords is an a cappella vocal band made up of six talented performers performing
a wide variety of pop, rock, jazz, gospel and country accompanied by live vocal percussion. Each member has significant performing experience and contributes to the combined flare and flavor for which V-Chords has become known. In 2007, V-Chords was proud to represent the Pacific Northwest Region at the National Harmony Sweepstakes Competition in San Rafael, CA.



Members: Mike Telfer, Jeremy Miller, Chris Moore, Bryan Podwys, Dave Edwards, Darin Wirth

---
Judges

Jamie Dieveney
has more than a decade of entertaining nationally as a singer and musical director with the critically acclaimed vocal group, "
The Coats
," Jamie Dieveney is an exceptional musical talent. Best known for his unique enthusiastic performing style & beat boxing, his vocal and arranging skills have brought great joy to hundreds of thousands throughout the years. Jamie's musical intrests expands into jazz, techno, and pop. This is demonstrated on Jamie's unique and critically acclaimed solo album, "Heaven's Not Too Far Away
Scott Farrell,
a Northwest native, has been a professional actor, singer, music director and teacher for over 40 years. As a featured singer he has appeared on cruise ships, in theatres and nightclubs in New York City, Miami, Lake Tahoe, Las Vegas, Amsterdam, Tokyo, Philadelphia, Atlantic City, London and Bermuda, For sixteen years he was music director for
Greg Thompson Productions
, one of the largest producers of staged revue shows in the world, where he arranged and directed over 50 world-class revues. He is a former music faculty member at The Evergreen State College, where he directed the college's choral group, The Evergreen Singers. Scott now teaches singing full-time, and has private voice studios in both Olympia and Seattle, where his students range in age from 11 to 86.
Kevin Kunz
has been a professional singer, piano player, arranger and composer for more than 25 years in the Pacific Northwest. He has won numerous song writing and arranging awards and was one of the founding members of the Harmony Sweepstakes 2005 National Champions,
Groove For Thought
. He has performed with Jazz greats Joe Williams and Ritchie Cole, and is currently producing and performing with Contemporary Christian Recording Artists,
Step-of-Faith
.
Joan Levitin
is an active member and one of the Musical Leaders of the award-winning
Pacific Sound Chorus.
As a member of Sweet Adelines International, she is a Certified Director, a Certified Expression Judge and a Panel Chair. Joan was the front-line director of Jet Cities Chorus for over seven years and was the lead in eight regional medalist quartets. She presently serves on the Education Direction Team for her region and is an active coach and faculty representative as well.
Melanie Wroe
is an a cappella and choreography junkie. She began in a musical family with a barbershop mother and rock and roll brothers, sang and danced her way into adulthood, and eventually landed back in the world of barbershop. She has been active in Sweet Adelines for 27 years, participating in two internationally-acclaimed choruses and three regional championship quartets.
Melanie is a Certified Showmanship Judge
, and an educator/coach here and abroad specializing in visual presentation, show development and motivation. Her husband and two sons can't sing a note, but they make a fine audience.
---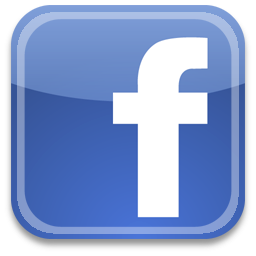 ---
Keep in touch with the Pacific NW a cappella scene! Subscribe to this regional resource for a cappella fans and groups.
Stay informed about upcoming shows and auditions, find a new member for your group or just keep up with the local a cappella news.
---
---
Interested in Performing?
Groups of any style are welcome, but you must have between 3 and 8 members. We have a rule book which explains many of the details of the event, which you can see by clicking here. All groups must audition in order to compete. Generally this is done by sending a current tape and photo, although live auditions are sometimes arranged. The purpose of the audition is to make sure the group is appropriate for the Festival and to help the Director determine the performance order. If a group has competed previously, the audition process may be waived. Please send tapes and photos to the regional director :
Gary Witley (Pacific Northwest) The Pacific Northwest Regional Festival is sponsored and produced by Masterworks Choral Ensemble (MCE). Gary Witley is the Artistic Director & Conductor of MCE. MCE is a Southwestern Washington community chorus dedicated to performance, community service, music education and leadership in the arts. Our mission is to perform sacred and secular choral, orchestral and newly commissioned works; to participate in community service activities and to provide a leadership role in developing, sponsoring and broadening the vocal arts

Gary Witley
PO Box 1091
Olympia, WA 98501-1090
info at mce.org.

The Harmony Sweepstakes A Cappella Festival
PO Box D
San Anselmo
CA 94979
415-455-8602
---
How To Enter
Prizes

- Regional winners win roundtrip airfare plus two nights accommodation in the San Francisco Bay Area to compete in the Harmony Sweepstakes National A Cappella Festival
- A selection of compact discs from the Primarily A Cappella catalog
- A $250 coupon from Discmakers

---
The Washington Center for the Performing Arts, South Puget Sound's largest performing arts facility, is committed to providing a wide variety of entertainment and cultural activities for the residents of five counties. Located in the heart of Washington State's capital city, The Center has become a community gathering place, providing a focus for the performing arts unique to the region.

The Washington Center is located at 512 Washington Street SE, Olympia, WA 98501. There is plenty of free parking. Google map
---
Home | Boston | Chicago | Denver | Los Angeles | New York | Pacific North West | San Francisco | Washington DC
---
Read the latest reviews, articles, features and more - A CAPPELLA NEWS SEARCH OUR DATA BASE OF THOUSANDS OF A CAPPELLA RECORDINGS

To find a specific song on any recording (or to find recordings by group name or CD title),
pick the search method and type the item you are searching for here: