---
2012 Participating Groups
5bit - Springing from the rubble of groups past and rabble of friends present, these game industry vets have been singing together in various groups for over a decade. Gracing stages from the Puyallup Fair to the infamous Everett Sausage Fest, 5bit puts on the kind of infectious performance that'll have you singing a long, even after their gone. With a repertoire that includes Jazz, R&B, Funk, and even TV Themes these guys are smooth, soulful, and the best thing to come out of the 1970's since the 80's.

Members: Erik Eliason, Freddie Lugtu, Sean Braxton, Bill Schneider, Brian Kirkness

---
Bodacious Ladyhood is a Seattle-based trio of women who have been singing together for nearly a decade. Carolyn, Loretta and Jenny met via the local theatre scene and since then have been delighting audiences all over the Puget Sound area. In 2011, they performed at Chateau Ste. Michelle winery and on live, national radio as guests on "A Prairie Home Companion with Garrison Keillor." They take inspiration from a vast range of styles including folk, '60s girl group, humor, prog-rock and jazz. They have been called "vibrant-voiced", "impressive, innovative and inimitable", and "a must-see." Bodacious Ladyhood is three parts harmony, one part comedy and a whole lot of fun.



Members: Loretta Deranleau Howard, Carolyn Hastings, Jenny Buehler

---
Rezonate The premiere a cappella group from Eugene, Oregon, the gentlemen of Rezonate sing R&B, Gospel, Pop, Soul, Jazz, Funk, and even some Hard Rock, including deftly arranged covers and original songs. The group started singing together as Rezonate in December 2004, and have sung at many venues since. At the Harmony Sweepstakes National Finals in May of 2009, Rezonate won both Third Place and the coveted award for Best Original Arrangement. With thick, lush, true six and seven part harmonies and a difficulty level second to none, Rezonate can evoke the smooth sounds of the Four Freshman, the rockin' edge of the Goo Goo Dolls, or the pop excitement of acts like Bruno Mars and Owl City.



Members: Tyson Biggerstaff, Jason T. Caffarella, Justin Diller, Chris Dobson, CJ Mickens, Jason Simms

---
Six Appeal - A vocalist walks into a bar. Clearly dejected, the bartender asks him, "Hey kid, what's the matter?" The singer replies, "My director wants me to sing the lowest note in the second inversion of a Db augmented chord, but I don't know enough about music theory to know which note that is!" The bartender suggests, "Well, why don't you just try singing what you think it is?" After a brief thought, the vocalist belts out exactly the right pitch. The bartender smirks, "See kid, you're A natural."

An hour later, 5 of his buddies show up and they start a vocal band and rock out forever.


Members: Jordan Roll, Michael Brookens, Trey Jones, Nathan Hickey, Reuben Hushagen, Andrew Berkowitz

---
Strangers in Harmony is back for our fourth appearance at the Harmony Sweepstakes. This is always one of our favorite shows, as we get to spend time with so many wonderful "a cappella people"! This year we're a quartet, having bid farwell to our percussionist Shawn Dudley, who has moved to Oklahoma to seek his fortune. Tenor David Anderson has also stepped down to spend more time with his family. Founders Eric Chung, Ramsay "RC" Cowlishaw, and Mike Mendyke are delighted to welcome back Roy Rasera, who always seems to know what note the chord is missing, and usually fills it for us. Stop by the lobby to pick up a copy of our new EP, "Made in Oregon", or just to say "hello"!



Members: Eric Chung, Ramsay "RC" Cowlishaw, Mike Mendyke, Roy Rasera

---
The Uptown 4 - What started out as four friends singing in their backyards has become one of the fastestgrowing A Cappella quartets in the Pacific Northwest. The Uptown 4, an award-winning group based out of Renton, Washington, has been described as "Phenomenal!" with "an amazing stage presence"and voices that are "incredible and strong".

All members of the group have an extensive background in music and performing, including choral training, classical music, instrumental performance and music theory. They perform an extensive repertoire of covers, from Fifties Doo-Wop and Standards to modern-day Top 40 hits, while finding ways to bring their own style and personality to their arrangements. The group also produces and performs original music. The original song "Hazel Eyes" was called "one of the best original arrangements"

Members: Chris Taylor, Jeffrey McGlinn, Jeff Weister, Jesse Lewis

---
Wild Rose Chorale is celebrating twenty years of great a cappella music. Though our membership has changed over the years, our goals have not: we strive to bring the highest quality vocal music to audiences of all ages Our repertoire includes lush jazz arrangements, traditional and show tunes and the occasional novelty number. If "a cappella" is our first name, "entertainment" is our second name.. Audiences come back again and again because they have so much fun watching us have fun! Wild Rose is a diverse group of singers whose interests and careers include computer consultant, health professional, dental hygienist, band director, newspaper writer, piano teacher, biofeedback specialist, minister, golfer, parent and grandparent. All share a love of a cappella pop and jazz vocal music.



Members: Marj Iuro, Barb Matter, Lynn Nowak, Jes Schumacher, Dave Spaun, Charles Helman, Al Thompson, Blaine Lewis

---
Your Emcee for the Evening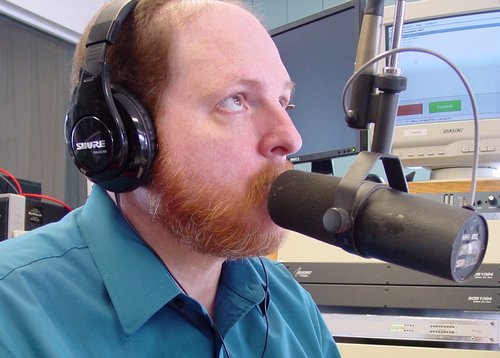 A radio announcer for over 36 years, Smilin Jay is the morning host on AM 1240 KGY Radio. He and his "Hunny-Bunny" Mariann live on Tumwater Hill in a wholly automated home run by a computer named D.O.R.I.S. (Domestic Operations, Resources and Information System.) A former school band, orchestra and choir member, Smilin Jay has a deep affection for a cappella music and is honored to return as emcee for this evening's Pacific Northwest Regional Harmony Sweepstakes.
---
2012 Judges
| | | |
| --- | --- | --- |
| | | Sue Beck has been a Sweet Adelines member since 1972. She joined Sound Cities Chorus in Everett, transferred to Lakeside Chorus; founded Pacific Sound Chorus in 1990 and founded Voices Northwest Chorus in 2005, serving as front line director until the end of 2011. She has served on SAI faculty from 1980 to 2011 – certified in 2009; served on the SAI international board of directors from 1979-82 and again from 1998-2001; Education Direction Committee (EDC) 2002-2005; Certified Showmanship judge – since 1996; CompuJudge Task Force; Int'l Membership Chair, WorldWide Liaison, Certified Director |
---
| | | |
| --- | --- | --- |
| Scott Farrell has been a professional actor, singer, music director and teacher for over 40 years. A Northwest native, Scott has been a featured singer for cruise ships, theaters and nightclubs in New York, Miami, Lake Tahoe, Las Vegas, Amsterdam, Tokyo, Philadelphia, Atlantic City, London and Bermuda. He spent 16 years as Music Director for Greg Thompson Productions, one of the largest producers of staged revue shows in the world, where he arranged and directed over 50 world-class revues. A member of The Evergreen State College music faculty, he directed the college's choral group, The Evergreen Singers. Scott now teaches singing full-time and has voice studios in Olympia and Seattle, with students ranging in age from 11 to 86. | | |
---
| | | |
| --- | --- | --- |
| | | Kevin Kunz has been a professional singer, piano player, arranger and composer for more than 25 years in the Pacific Northwest. He has won numerous song writing and arranging awards and was one of the founding members of the Harmony Sweepstakes 2005 National Champions, Groove For Thought. He has performed with Jazz greats Joe Williams and Ritchie Cole, and is currently producing several independent Gospel music projects. |
---
| | | |
| --- | --- | --- |
| Beth Smith is a member of Pacific Sound Chorus in the Seattle area, and is the tenor of AirWave Quartet. As a Certified Sound Judge and vocal production specialist, Beth travels where called to coach individuals and ensembles, or to teach workshops. She has judged a cappella competitions for various organizations, including Harmony Sweepstakes, and is delighted to be here again this year. | | |
---
| | | |
| --- | --- | --- |
| | | Doug Wisness is the baritone, manager, and founding member of The Coats, one of the Pacific Northwest's most established a cappella quartets and winners of the National Harmony Sweepstakes. A graduate of the University of Washington in statistics, Doug decided to forgo the wild and crazy world of accounting for the sedate life of a full-time musician just after college, and he's never looked back. |
---
---
Keep in touch with the Pacific NW a cappella scene! Subscribe to this regional resource for a cappella fans and groups.
Stay informed about upcoming shows and auditions, find a new member for your group or just keep up with the local a cappella news.
---
---
Interested in Performing?
Groups of any style are welcome, but you must have between 3 and 8 members. We have a rule book which explains many of the details of the event, which you can see by clicking here. All groups must audition in order to compete. Generally this is done by sending a current tape and photo, although live auditions are sometimes arranged. The purpose of the audition is to make sure the group is appropriate for the Festival and to help the Director determine the performance order. If a group has competed previously, the audition process may be waived. Please send tapes and photos to the regional director :
Gary Witley (Pacific Northwest) The Pacific Northwest Regional Festival is sponsored and produced by Masterworks Choral Ensemble (MCE). Gary Witley is the Artistic Director & Conductor of MCE. MCE is a Southwestern Washington community chorus dedicated to performance, community service, music education and leadership in the arts. Our mission is to perform sacred and secular choral, orchestral and newly commissioned works; to participate in community service activities and to provide a leadership role in developing, sponsoring and broadening the vocal arts

PO Box 1091
Olympia, WA 98501-1090
Pacificnw (at) harmony-sweepstakes.com

The Harmony Sweepstakes A Cappella Festival
PO Box D
San Anselmo, CA 94979
(415) 455-8602
festival (at) harmony-sweepstakes

---
How To Enter
Prizes

- Regional winners win roundtrip airfare plus two nights accommodation in the San Francisco Bay Area to compete in the Harmony Sweepstakes National A Cappella Festival
- A selection of compact discs from the Primarily A Cappella catalog
- A $250 coupon from Discmakers

---
The Washington Center for the Performing Arts, South Puget Sound's largest performing arts facility, is committed to providing a wide variety of entertainment and cultural activities for the residents of five counties. Located in the heart of Washington State's capital city, The Center has become a community gathering place, providing a focus for the performing arts unique to the region.

The Washington Center is located at 512 Washington Street SE, Olympia, WA 98501. There is plenty of free parking. Google map
---