---
2010 Participating Groups
The Bradford Trio - The Bradford Trio is a female ensemble that has been inspiring audiences for the last five years. They have developed a uniquely distinct sound that can only be attributed to their close family harmony. The Trio consists of two sisters and their cousin, who started singing together as a trio in 2004 while attending an annual singing camp held in Vanleer, Tennessee. They perform regularly at many Song festivals, concerts, and events. Most notably, the Trio performed the past two years at the Fourth of July Singing In The Smokies Gospel Music Festival in Bryson City, North Carolina. They have also performed on numerous dates for the past two years at Silver Dollar City in Branson, Missouri. Tim Gardner said in his feature article Introducing The Bradford Trio – A Cappella Masters, published in the December 2008 issue of Singing News magazine, "The Bradford Trio is establishing a standard of vocal excellence."

Members: Mendell Bradford, Davette Bradford Dean, Jennifer Bradford

---
Home Free - Fresh off their 75 city national tour, Home Free is a distinctive combination of comedy and music featuring five male vocalists with extensive theatrical and musical training. Each performance showcases a new, animated, and electrifying experience that draws audiences in, and leaves them amazed. With a genre of music that covers an expansive mix of pop, jazz, classical and country, all songs are done with only the human voice and microphones, resulting in a truly unique and incredible sound.

Home Free has performed for a diverse and extensive clientele, ranging from the Minnesota Vikings, to Fortune 500 companies, Celebrity and Norwegian Cruise Lines, Allied Concert touring services, the Dutton Family from America's Got Talent and many, many more. It also devotes its time to educating and encouraging music in the public schools through innovative workshops and concert fundraising. To date, its programs have already raised tens of thousands of dollars for schools in Minnesota.

Members: Rob Lundquist, Matt Atwood, Troy Horn, Adam Rupp, Chris Rupp

---
Jimmy And The Threats - .

Erected in 2001, signed by Elite Records, Jimmy and the Threats took the country by storm and quickly rose as one of the top acappella groups to be reckoned with. Leader of the pack, Jimmy Carmichael, highlighted the group's sound with a bad-boy attitude on-stage that soon began to affect the groups life off-stage.

Numerous physical altercations and knife fights began to spread rumors of the hip-hop acappella group, as their private lives became public and consumed by mainstream media.

Upon the night of Nov. 27th, singing to a sold-out audience in Boise, Idaho's prestigious Great Hall, an argument ensued between Jimmy and an audience member behind the building. The shouting turned to violence, and the violence turned to shooting. Jimmy Carmichael had spun out of control, leaving the group to scrounge for finances to fund a lawyer for the case, as Epic Records completely removed themselves from the group's name.

Now, with Jimmy on the constant rocks, and their backs against a wall larger than that really big one in China, the trio strives to keep alive upon the furious streets of the United States of America. Truly starving artists, with attitude and arrogance beyond that of a doped up Robert Downey Jr's.

Members: Andrew Berkowitz, Matt Bissonette, Toussaint Morrison
---
No Better Cause - Through hard work and a strong dedication to music, No Better Cause has become accessible to almost any venue or setting, making sure that their music and repertoire can always compliment their diverse audience. Every year, No Better Cause is booked to sing at countless county fairs, churches, college campuses, corporate events, and sporting events. The band has also been widely recognized for having one of the most precise and interactive school workshops of any music group around, becoming an annual guest of elementary, middle and high schools everywhere. After many albums, and through the amazing support of their family, friends, and wonderful fans, these five men have been able to display their talents doing what they love most, and there is certainly No Better Cause than that.


Members: Nate Kellison, Lucas Kellison, Michael Evans, Bill Catlett, T.J. Saddler

---
An Octave Above is a group of eight professional vocalists who blend years of experience and a love of a cappella harmony to every style of music they sing. From doo-wop to jazz, standards to madrigals, Bacharach to The Beatles, An Octave Above creates a new standard for excellence on the Chicago music scene. The Chicago Symphony Chorus claims four of the members and the St. Charles Singers claims two; they've earned degrees in music and vocal performance from Elmhurst College, Northwestern University, Northern Illinois University, Bradley University, and the State University of New York (SUNY).
!

Members: Jennifer Gingrich, Meredith McGuire, Amy Yassinger, Debra Wilder, Nick Falco, Chris Moan, Zach Benkowski, Kris Monn

---
The Offbeats

The Offbeats formed in late June last year as a group of 5 guys that loved to sing. We hoped that we might get a chance to compete in the Iowa State Fair Talent Search. With that in mind, our vocal group took on a Nylon-influenced, a cappella sound with "Kiss Him Goodbye". A month and a half later, we found ourselves the Iowa State Fair Bill Riley Talent Search Champions...and with less than two weeks before we went our separate ways to school. We try to sing a little bit over breaks, but mostly now do the college thing.

Members: Adam Bogh, Tenor, Alex Bogh, Tenor, Michael McAndrew, Tenor, Michael Penick, Baritone, Jeremy Gussin, Bass.
---
Round Midnight is a quartet of music educators from New York City. Known for exploiting the exciting elements of contemporary harmony and marrying them with an ear-pleasing, barbershop style precision, the foursome is considered one of the top singing ensembles in the world, as they recently attained Semi-Finalist status in the Barbershop Harmony Society's annual international contest, and were crowned 2010 Mid-Atlantic District Champions. The quartet is also a past Harmony Sweepstakes National Finalist and has twice won the coveted "Audience Favorite" award at the Harmony Sweepstakes in their home city of New York. 'Round Midnight has been recognized by their peers as recording artists as well, receiving a nomination for the 2010 Contemporary A Cappella Recording Awards (CARA).


Members: T.J. Carollo, Jeff Glemboski, Wayne Grimmer, Larry Bomback

---
Sundown - Formed during the summer of 2009, the members of Sundown are all alumni of Millikin University's award-winning vocal jazz program. The group performs music of all styles, both a cappella and with a combo. Arrangements in the group's repertoire include the music of Earth, Wind, and Fire, Stevie Wonder, The Martins, Take 6, Paul Simon, Jill Scott, Tracy Chapman, the New York Voices, Joss Stone, and the Dave Matthews Band. We are very honored to be selected for Harmony Sweepstakes and are looking forward to the show!

Members: Melissa Curtis, Molly Pufall, Amy Bearden, Shanan D'Agostino, John Stafford II

---
Your Emcee for the Evening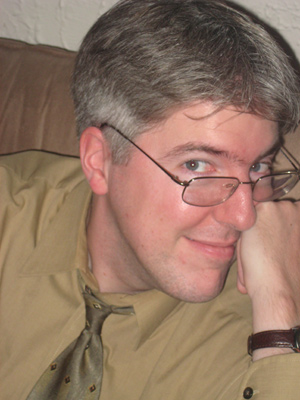 Andrew Blendermann mostly hangs out in piano bars (as a performer, not as a barfly), where his repertoire spans over 1700 songs. He has entertained regularly at Big Shot in Arlington Heights, Villa Verone in Geneva and Elgin, Billy Berk's in Skokie, and Davenport's Piano Bar And Cabaret in Chicago. He spent a decade banging on grand pianos at "Howl At The Moon" in Chicago, Milwaukee, and Cleveland. He has played dates at the Drake Hotel, Magnum's, and the Red Head Piano Bar. Andrew has also been involved in the theater: onstage ("L.M." in Pump Boys & Dinettes - twice), offstage (music-directing Five Guys Named Moe at Drury Lane Evergreen Park), and in the orchestra pit (a year at the Marriott Theatre In Lincolnshire). As a vocalist, Andrew has directed several a cappella groups (including the "Navy Pier Players", using his own arrangements), and he is currently singing with Chicago Voice Exchange, three-time winners of the Chicago Harmony Sweepstakes.
---
2010 Judges
| | | |
| --- | --- | --- |
| | | Timm Adams is enjoying his ninth year as Associate Professor of Music at Rockford College where he teaches private voice, music theory and musical theater workshop, conducts three choirs, and musical directs the Performing Arts Department's main stage musicals. He is also the proud Artistic Director of the Chicago Chamber Choir, which he has conducted since 2000. In celebration of his tenth year with the group, CCC has recently released their fourth CD entitled, Hymns & Spirituals: Strength for the Journey (available at www.ChicagoChamberChoir.org). Their spring concert series, entitled Grounded: Songs of Our Majestic Earth, is coming up on April 11, 17, and 18. Prior to his move to Rockford, Timm enjoyed an extensive career in theater, both as an actor and a musical director, performing throughout the Southeast and Midwest in such shows as Hello, Dolly! (Cornelius), Joseph and the…Dreamcoat (Joseph), Singin' in the Rain (Cosmo), Pump Boys and Dinettes (L.M.), Buddy…The Buddy Holly Story (Norman Petty), and Return to the Forbidden Planet (Ariel, the rollerblading robot). Recent performances include the title role in Puccini's comic one-act opera Gianni Schicchi at Rockford College and the role of Koko in The Mikado with the Beloit-Janesville Symphony. Timm holds a Masters degree in Vocal Performance from Baylor University and is thrilled to be judging this exciting competition once again! |
| | | |
| --- | --- | --- |
| Jay Giallombardo began his interest in a cappella singing at the young age of 8 where he learned part singing with church hymns. At New Trier High School, his interest in music expanded further, where he sang in the choral groups and musicals, began a barbershop quartet, and studied music theory. Jay started arranging about age 15. Jay went on to study music at Bradley University and finished his Music Education Degree at Boston University. Jay also completed his Masters in Music Composition and Theory at Northwestern and taught high school choral music before pursuing a variety of activities in the "Barbershop World" with an actively performing quartet, chorus directing, arranging and coaching. Jay sang baritone in "Grandma's Boys"; they recorded three albums, performed across the US and Canada, and won the International Quartet Championship in 1979. Jay became a founding member and musical director of the New Tradition Barbershop Chorus in 1981. The New Tradition, under Jay's direction, was a medalist chorus (top 5) through the 90's, culminating in a gold medal championship in 2001. Jay is one of very few (about 4) Society members that have achieved a gold medal with a quartet and as a chorus director. Jay became a Music Judge for the Society in 1994. He and his wife Helen own and operate GSB Medal Music, Inc which provides Jay's a cappella arrangements to performing groups worldwide. Jay currently has been arranging pieces for chorus and orchestra. | | |
| | | |
| --- | --- | --- |
| | | Dan Gregerman began teaching at Niles North High School in 1991. He directs five concert choirs, the advanced vocal jazz ensemble, "Take One", and teaches Music Theory. Prior to this he was Choral Director and Assistant Band Director for the McHenry Community High Schools in Illinois. Mr. Gregerman has directed the Midwest GRAMMY® High School Jazz Choir for the NARAS, Inc., and the Illinois Music Educators Association District VIII & II Jazz Choirs. He is currently the Vocal Jazz Chairman of the Curriculum Council for IAJE, the IMEA District VII Vocal Jazz Chairman. He has also been the IMEA State Vocal Jazz Chairman. Active in local community theatre, he has acted as Choral Director and has performed for summer productions in Theatre 219. Daniel has also sung professionally in the Chicago area. He has taught at Vandercook College of Music in their Summer Masters Degree Program, as well as various summer music camps. He has adjudicated contests and has worked as a guest clinician in several states. Mr. Gregerman has a Bachelor of Music Education degree from Northwestern University in Evanston, Illinois and a Master of Music Degree from Western Michigan University in Kalamazoo, Michigan where he sang with the internationally acclaimed vocal jazz ensemble Gold Company. |
| | | |
| --- | --- | --- |
| Warren Kaplan is an original member of the a cappella group 4 On The Floor, which accounts for some of his most enjoyable and most cherished performing experiences. As a classically trained singer, he also performs with symphonies around the country, in such works as Mozart's Requiem, Haydn's Lord Nelson Mass, Handel's Samson and the Verdi Requiem. His most recent appearance, earlier this month, was with the Dubuque Symphony Orchestra as bass soloist in the Mozart Requiem. Warren is a voiceover actor, with numerous commercials to his credit, including spots for McDonald's, Sears, Coors Lite, Life Cereal and Pizza Hut. Some of his non-singing passions are abstract painting, drawing caricatures, bicycle touring and the outdoors. Warren is thrilled to return to this year's Harmony Sweepstakes. | | |
| | | |
| --- | --- | --- |
| | | Becca Kaufman is a sought-after jingle writer/session singer. Her character voices can be heard on many games and toys, from manufacturers such as Konami, Hallmark and the smash CD-ROM series "You Don't Know Jack". Live performances have ranged from her critically acclaimed cabaret show "The Show Biz Kids" to "School House Rock Live!" to sharing the stage with performers such as Lily Tomlin, Brooke Shields, Phoebe Snow and Ellen Burstyn. Becca is the founder and executive producer of Singer Spotlight Productions, offering vocalists of all experience levels monthly showcase opportunities and educational experiences. Becca was the Executive Producer of "Music for the Heart", a collection of original children's songs benefiting The Children's Heart Foundation. The album made it to the final round of Grammy considerations for Best Children's Album. She co-hosted the relationship radio show, "I Do, I Do" for five years on WCKG, 105.9FM. Becca has been in high demand as a vocalist for many society bands and now leads The Becca Kaufman Orchestra (beccakaufmanorchestra.com). |
---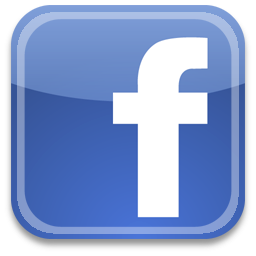 Complete list of 2010 national participants
---
THE CHICAGO A CAPPELLA NEWS GROUP

Keep in touch with the Chicago a cappella scene! Subscribe to this regional resource for a cappella fans and groups.
Stay informed about upcoming shows and auditions, find a new member for your group or just keep up with the local a cappella news.
---
---
Interested in Performing?
Groups of any style are welcome, but you must have between 3 and 8 members. We have a rule book which explains many of the details of the event, which you can see by clicking here. All groups must audition in order to compete. Generally this is done by sending a current CD and photo, although live auditions are sometimes arranged. The purpose of the audition is to make sure the group is appropriate for the Festival and to help the Director determine the performance order. If a group has competed previously, the audition process may be waived.To apply for the Chicago Harmony Sweepstakes, please download the two documents below (needs Adobe Acrobat)

Application Information - Info about the contest
Entry Form ­ fill out and send to the regional producer
More info go to www.blenderful.com/sweeps
Please send CD and photos to the regional director :

Andrew Blendermann is a member of Chicago Voice Exchange, three-time winners of the Chicago Harmony Sweepstakes ('95, '97, '99). He decided to step behind the scenes of the Sweeps. CVX is still together, and performing all over the Chicagoland area. Andrew is also an accomplished solo vocalist and pianist, and he performs in piano bars, theaters, restaurants, cabarets, weddings and the occasional concert hall.
606 N. Wilshire Dr.
Mount Prospect, IL 60056
847-749-4994
sweeps@blenderful.com
The Harmony Sweepstakes National A Cappella Festival
PO Boxs D,
San Anselmo CA 94979
(415) 455-8602
---