---
2011 Participating Groups
3 Men & A Melody - Start with two music educators, add one preacher, stir in a financial planner, and you could have the basic ingredients for any great quartet, but 3 Men & A Melody is not your basic quartet. 3M&M first formed in the stairwells of the women's dorm at Northwest Missouri State University. (Can you find better acoustics or a better audience?) These four guys have been around for 15 years competing mostly in the Barbershop Harmony Society. Since their first visit to the international stage in 2001, they have consistently placed in the top twenty, and once in the top ten. These guys are highly sought after clinicians for Young Men in Harmony and Harmony Explosions across the country, bringing their passion for a cappella harmony to young people and educators alike. Chris Droegemeuller arranges much of 3 Men & A Melody's music to give them the unique sound that best highlights their voices. Get your ears ready for a stage full of a harmonic variety of a cappella jazz, doo-wop and barbershop.

Members: Brian Bellof, Brad Stephens, Eric Derks, Rob Mathieu
---
Breath of Soul, formerly known as 5one - Chicago's 2008 Harmony Sweeps Winners - is constantly working to bring a fresh, new sound to today's a cappella scene. Hailing from Music City USA: Nashville, TN, the group originated in 2006 and has since given hundreds of shows for countless audiences at home and abroad, including a summer as a featured group at Chicago's Navy Pier. Breath of Soul's ability to appeal to all types of audiences and age groups is something they take a lot of pride in. Additionally, the group strives to inspire and educate young musicians working to open their minds to the exciting world of a cappella music. Breath of Soul is excited to be a part of the 2011 Harmony Sweeps Competition!

Members: Jake Black, Tony Marx, Jesse Upah, David Kempton

---
The Brotherhood Singers (from Covington, KY and Cincinnati, OH) are among the very few remaining quartet style groups that still perform in the old-school acappella fashion. The Singers specialize in the intricate and emotional four-part harmony "jubilee" style pioneered by such legendary groups as the Dixie Hummingbirds. the Golden Gate Quartet, the Soul Stirrers and The Harptones of Cincinnati.

The Brotherhood Singers started singing at the 9th Street Baptist Church in Covington, KY in 1986 and has performed in churches, secular music venues and television spots throughout the U.S., Canada and in Spain (which they have toured 17 times).

In 2010, they were nominated for "Quartet of the Year" at the 1st Annual "I Hear Music in the Air Gospel People's Choice Awards", sung in the Internet T.V. series www.j8dedtv.com and movie "Easy Rider 2, The Ride Back" and sung on Fox 19 four times (including twice for the Christmas season).They also debuted at the Glema Maher Center for the Arts in Madisonville, KY and successfully completed their 17th tour of Spain (11 concerts in 12 days of Irun', The Canary Islands, Madrid, Bilbao, Andorra and Barcelona).


Members: Eric Riley, Ric Jennings, Greg Page, Stace Darden, Demetrius Davenport

---
Listen Up! is Chicago's uniquely compelling Jewish vocal band. Kevin Kirshenbaum, Noah Mishkin, Michael Mann, A.Y. Karsh and Steve Singer deliver an eclectic, energetic mix of Jewish and secular music and styles - all in dynamic harmony. Since 1992, Listen Up! has dazzled and inspired audiences throughout the US and Canada with their eclectic approach to Jewish and secular popular music -- delivering harmony, humor, warmth, and vocal pyrotechnics. The Chicago Tribune writes, "What comes across in every moment of their performance is an adoration for singing -- turning melodies and harmonies on their heads to come up with something unique and full of freshness and appeal."


Members: Steve Singer, Michael Mann, A.Y. Karsh, Kevin Kirshenbaum, Noah Mishkin

---
Route 66 made its spectacular debut in 1994 in The Netherlands under the direction of Leslie Gray and proved to be a success in a wide variety of venues all over Europe, performing to a 'standing room only' audience in the 9,000 seat AHOY amphitheatre in Rotterdam, as well as intimate dinner parties, trade shows and corporate events. Leslie returned to the United States in 1996 and recreated this successful group here in Chicago.

ROUTE 66 sings popular hits from nostalgic Swing to contemporary Rock 'n Roll, and everything in between. Enjoy the best of the Beatles, Queen, Tina Turner, James Taylor, Sheryl Crow, and many more, all in fabulous four-part a cappella harmony! Audiences nation-wide enjoy traveling on America's musical highway with these four talented ladies!

!

Members: Leslie Gray Robbins, Caitlin Simone Buffa, Carrie Marcotte, Nancy Jane Nelson

---
Shout was formed in 1998 and consisted of Art Sarkkinen, Dan Drouillard, Dave Drouillard and Willy Scott. In 2010 Marv Stump was added to fill out the group. With well over 80 years of vocal experience between them, their influences include barbershop, doo-wop, gospel, pop and rock.

Dan, Willy and Dave were in a barbershop quartet, doo-wop group, and a rock band all during their high school years. Although they went their separate ways, they found success in many areas! Dave was a member of the Ivy League, a barbershop quartet that qualified for international competitions four years in a row. Dan continued in barbershop as well as rock bands singing in the U.S., Canada and Germany. Willy has toured the U.S. as well as Europe with different groups as well as playing the club circuits. Marv spent many of his "younger years" in a gospel quartet and has led worship at his church for many years. Art was a natural selection for "lead" when the original three reunited having performed in various bands and churches throughout his career.

Members: Art Sarkkinen, Willy Scott, Dan Drouillard, Dave Drouillard, Marv Stump.
---
Six Appeal formed in 2007 at Concordia College in Moorhead, MN. Now located in Minneapolis, the group has a broad variety of musical tastes and experiences that add to their unique smooth blend and sound.

Six Appeal has a solid fan base throughout the Midwest and continues to "take the a cappella world by storm."


Members: Jordan Roll, Michael Brookens, Sean Steiner, Andrew Bettenhausen, Reuben Hushagen, Andrew Berkowitz

---
Up 'Til 2 - Established in 2005 and named after late-night rehearsals, Up 'til 2 rocks out with unique style. This hard-hitting group of vocalists is indeed a "band." Minimally equipped with their voices and microphones, they cover low to high, and dazzle audiences of all ages. With backgrounds in classical voice, a cappella, rock, musical theater and jazz, each Up 'til 2 member adds a unique element to the band. Their blend of live music and theater will have you laughing to the sounds of current and classic radio hits, Motown, jazz, and funk.

Members: Barry Patrick, Donovan Germain, Eric Buegler, Brandon Sommers, Jason Price, Ben Foster

---
Your Emcee for the Evening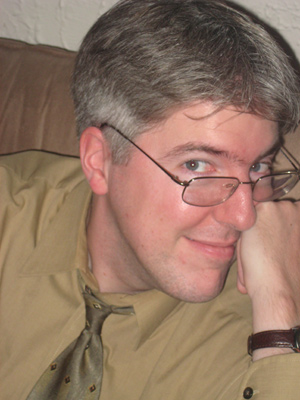 Andrew Blendermann mostly hangs out in piano bars (as a performer, not as a barfly), where his repertoire spans over 1700 songs. He has entertained regularly at Big Shot in Arlington Heights, Villa Verone in Geneva and Elgin, Billy Berk's in Skokie, and Davenport's Piano Bar And Cabaret in Chicago. He spent a decade banging on grand pianos at "Howl At The Moon" in Chicago, Milwaukee, and Cleveland. He has played dates at the Drake Hotel, Magnum's, and the Red Head Piano Bar. Andrew has also been involved in the theater: onstage ("L.M." in Pump Boys & Dinettes - twice), offstage (music-directing Five Guys Named Moe at Drury Lane Evergreen Park), and in the orchestra pit (a year at the Marriott Theatre In Lincolnshire). As a vocalist, Andrew has directed several a cappella groups (including the "Navy Pier Players", using his own arrangements), and he is currently singing with Chicago Voice Exchange, three-time winners of the Chicago Harmony Sweepstakes.
---
2011 Judges
| | | |
| --- | --- | --- |
| Timm Adams is enjoying his ninth year as Associate Professor of Music at Rockford College where he teaches private voice, music theory and musical theater workshop, conducts three choirs, and musical directs the Performing Arts Department's main stage musicals. He is also the proud Artistic Director of the Chicago Chamber Choir, which he has conducted since 2000. In celebration of his tenth year with the group, CCC has recently released their fourth CD entitled, Hymns & Spirituals: Strength for the Journey (available at www.ChicagoChamberChoir.org). Their spring concert series, entitled Grounded: Songs of Our Majestic Earth, is coming up on April 11, 17, and 18. Prior to his move to Rockford, Timm enjoyed an extensive career in theater, both as an actor and a musical director, performing throughout the Southeast and Midwest in such shows as Hello, Dolly! (Cornelius), Joseph and the…Dreamcoat (Joseph), Singin' in the Rain (Cosmo), Pump Boys and Dinettes (L.M.), Buddy…The Buddy Holly Story (Norman Petty), and Return to the Forbidden Planet (Ariel, the rollerblading robot). Recent performances include the title role in Puccini's comic one-act opera Gianni Schicchi at Rockford College and the role of Koko in The Mikado with the Beloit-Janesville Symphony. Timm holds a Masters degree in Vocal Performance from Baylor University and is thrilled to be judging this exciting competition once again! | | |
---
| | | |
| --- | --- | --- |
| | | Helen Giallombardo has been singing harmony since the age of 9 in children's church choir. She has a lifelong love of musical theater, having done just about every job from producing shows to building sets to playing piano in the pit orchestra to being "leading lady". Helen has sung high harmony (tenor) in many Sweet Adelines quartets, including "The Tonight Show" which competed in the 1997 and 1998 Chicago Sweeps. She also sings middle harmony (baritone) with the Melodeers, the 5-time gold medalist Sweet Adelines Chorus based in Northbrook, and serves as the musical director for the Schaumburg Spring Valley Chorus. Helen has judged the Music Category for Youth in Harmony contests in the Chicago area, and works with her husband Jay in their music publishing company GSB Medal Music, Inc that focuses on custom arrangements for barbershop/a cappella groups around the world. |
---
| | | |
| --- | --- | --- |
| Paul Iams is the leader of two Chicago singing groups with long lives. He is the first tenor and red guy in Ac Rock and also co-founder of The Caroling Party. Paul's singing career started early as a soloist with the Dayton Rotary Boys Choir. In his high school years, he worked on the air at WING in Dayton, where he fell in love with sound and commercial music production. Upon graduating from Northwestern University, he started Imagineers, the legendary 70's Chicago jingle company whose clients included Coca-Cola, McDonald's, Kellogg's, United Airlines, Wrigley's and hundreds of other national brands. In the 80's, Paul traded producing for a career as a studio singer, announcer, and even on-camera talent, a sample of which can still be seen on YouTube (look up McLean Deluxe). About the same time, he was managing his kids' singing and voiceover careers as Iams, Iams & Dad. In the late 80's, Paul co-founded a company of Christmas carolers called The Caroling Party. Each year, the group reunites more than sixty professional singers from all areas of Chicago's singing community and performs at more than a hundred events. With a group of TCP guys, Paul started Ac•Rock: a male quartet singing classic a cappella rock 'n roll - from the fifties through the eighties. Ac•Rock performs at corporate events, conventions, industrial shows, fairs and festivals all over the United States. And Canada. They have released six CDs and have a free iPhone app. . This year The Caroling Party will celebrate its 25th Season. | | |
---
| | | |
| --- | --- | --- |
| | | Becca Kaufman is a sought-after jingle writer/session singer. Her character voices can be heard on many games and toys, from manufacturers such as Konami, Hallmark and the smash CD-ROM series "You Don't Know Jack". Live performances have ranged from her critically acclaimed cabaret show "The Show Biz Kids" to "School House Rock Live!" to sharing the stage with performers such as Lily Tomlin, Brooke Shields, Phoebe Snow and Ellen Burstyn. Becca is the founder and executive producer of Singer Spotlight Productions, offering vocalists of all experience levels monthly showcase opportunities and educational experiences. Becca was the Executive Producer of "Music for the Heart", a collection of original children's songs benefiting The Children's Heart Foundation. The album made it to the final round of Grammy considerations for Best Children's Album. She co-hosted the relationship radio show, "I Do, I Do" for five years on WCKG, 105.9FM. Becca has been in high demand as a vocalist for many society bands and now leads The Becca Kaufman Orchestra. BKO will be featured on WGN TV next month as part of their Royal Wedding Giveaway on April 28th. Be sure to tune in! |
---
| | | |
| --- | --- | --- |
| Dan Gregerman - Choral Director at Niles North High School in Skokie, IL has spent 20 years building an award-winning choral program. Applying his deep passion for jazz education, Gregerman started and built the NNHS vocal jazz program. His groups have earned national recognition, performing at regional and national conferences, winning six Down Beat awards and performing at jazz festivals both nationally and internationally. Gregerman's top vocal jazz ensemble, Take One, has shared the stage with such names as Diane Schuur, The New York Voices, The Real Group, Take Six, and Janis Siegel of The Manhattan Transfer. Known composers such as Jennifer Barnes, Michele Weir, Kirby Shaw, Greg Jasperse, and Gary Fry continue to create musical arrangements and compositions for his ensembles. Gregerman has served in a variety of leadership roles within the community of jazz education. He is a founding member of the Jazz Education Network, (JEN), and has held positions as State and District Chairman of Vocal Jazz for IMEA, and has been Guest Director for several IMEA District Jazz Festivals. Gregerman earned his Bachelor of Music Education from Northwestern University in Evanston, IL and a Master of Music Degree with an emphasis in Choral Conducting and Jazz Studies from Western Michigan University in Kalamazoo, MI. In addition to his educational commitments, Gregerman shares a beautiful daughter and son with his wife Sandra. The family resides in the north shore of Chicago | | . |