---
2012 Participating Groups
---
| | | |
| --- | --- | --- |
| | | Breath of Soul - Cutting-edge arrangements, tight vocal percussion, and spirited harmonies are just some of the phrases used to describe Nashville-based vocal group, BREATH OF SOUL. Since 2006, the group has brought their unique a cappella sounds to concert, festival, and church audiences throughout the United States and abroad. The band originated in the Chicago area and now calls Nashville home |
---
Hi-Fi Quartet - Since last spring of 2011 when they formed with the goal of creating "high quality sound", Hi-Fi has been building up a following in their home base of the Chicago metro area. All four members are veterans of the womens barbershop quartet style. Maureen and Debra have known each other since high school. They sang together for many years in "Melo-Edge" quartet which won the Sweet Adelines International Quartet Championship in 1983. The group travelled extensively, produced many recordings and made appearances on TV including the "Phil Donahue Show". Helen sang in the very first couple of Chicago Harmony Sweeps Regionals with a quartet named "The Tonight Show". More recently she and Dawn made it to the Top 10 International Quartet finals with "Jukebox" quartet. Helen and Debra are music directors of the Spring Valley (Schaumburg) and Edge O' Town (northside Chicago) choruses, respectively. All four members of Hi-Fi have won chorus international gold medals with the Northbrook-based Melodeers. They also coach other quartets and choruses and serve as clinicians for teaching others about the performance of barbershop music.

Members: Helen Giallombardo, Maureen Brzinski, Debra Peters, Dawn Peters
---
Phonic Uproar - In the popular style of Take 6, Naturally 7, and the hit television show "The Sing-Off", Phonic Uproar is the newest group on the a cappella scene, combining the a cappella sound with a showtime experience! Phonic Uproar is the latest gem of an act from the Dayton, Ohio area - the same area that gave the entertainment world The Ohio Players, John Legend, Heatwave, Lakeside, Roger Troutman, Dave Chappelle, Slave, Shirley Murdock, and Zapp. Phonic Uproar is one of the newest and more exciting vocal groups to come along. Vocally trained at the University of Dayton, each member ranges in age from 18 to 30 years with over 25 years of experience between them. Many music industry influences have aroused the members of Phonic Uproar, influential acts such as: Stevie Wonder, Take 6, John Legend, Straight No Chaser, Rascal Flatts, Michael Jackson, NSync, Boyz II Men, Naturally 7, and New Edition, just to name a few. There are also family influences coming from Otis Stokes of Lakeside fame, who is the uncle of one of the members. Phonic Uproar: remember that name, because you will be seeing and hearing a lot more from this amazing group in the days, weeks, months, and years to come!

Members: Joey Saliba, Jelani Connally, Josh Forman, Trevor Rosenbaum, Andy Kurzhals, Michael Cullum, Justin Padmore

---
Rooftop Rhythm began in Spring of 2010 when Jacob, Nate, and Ashley began looking for a bass singer to complete the group. After a short search, Steve was brought into the fold and things took off. The quartet honed their style through practice, recreation, and a rough two weekends roofing a garage. Sure, Steve nailed Jake's jeans to the roof, but the quartet survived and became close friends and hard workers.

In July, their hard work paid off when they finished 49th in the world at the Barbershop Harmony Society International Convention. Rooftop Rhythm has sung in many venues, including contests, barbershop shows, corporate meetings, sporting events, and private functions. It's rare for these four gentlemen to turn down the opportunity to show folks how great a cappella music can be. With a varied repertoire that includes barbershop, jazz, opera, Americana, and gospel, you're sure to find something you like


Members: Ashley York, Jacob Oxley, Nathan Oxley, Steve Schoultz,

---
Sunday Afternoon - Based in Cedar Rapids Iowa, Sunday Afternoon's (SA) distinguished sound comes from the diversity of each member of the band. We strive to perform high energy, family friendly shows and we pride ourselves in our ability to incorporate a wide variety of music genres into all performances, including but not limited to: pop, R&B, rock, techno and even a little country. SA has performed for hundreds of people at various state fairs, ball games, wine tastings, and concerts in Iowa as well as Illinois, Missouri, North Carolina, and Virginia. We aim for everyone to leave our performances satisfied.

Members: Stephen Banks, Alicia Strong, Matt Bryant, Sheila Wagner, Aaron Jackson

---
The Seekers - We all seek something. And for the seven members of Metro Detroit's newest vocal band, one thing is definitely held in common: a change from the normal ways of exploring a passion for music. The Seekers is a group of seven versatile vocalists who all grew up listening to the rock and pop music since the late 1980 s. For our generation, this is our folk music, and our greatest musical... inspiration. And our chosen instrument is our seven unaccompanied human voices. But unlike yesterday's community choir or last era's doo wop group, we aren't afraid to stretch our boundaries with modern technology. Starting with the same on-stage live effects that rock bands have used for decades, we push the envelope of what all-vocal music is capable of.


Members: Lindsey Chismark, Brent Chismark, Nicole Bouman, Kate Connelly, Jacki Heron, Matt Cason, Tim Stone

---
THUMMp - Picking up where elmoTHUMM left off, THUMMp continues to thrill audiences with their unique style of unconventional a cappella. Their credits include: 2006 Sweeps Chicago Regional Champion, SingStrong featured artist, AcappellaFest featured artist with Scott Leonard (Rockapella), a Presidential (yes, of the United States of America) show, and hundreds of fairs and festivals across the country.

Members: Greg Vaden, Adam Westmoreland, Jason Miller, Ed Pendleton, Tom Hamilton

Vocal Chaos - is a Chicago-based group that blends a pinch of pop with a healthy splash of rock into an a cappella recipe you've never tasted before. They have performed at Soldier Field for the Chicago Fire, entertained thousands at SeptemberFest in Schaumburg, sung the National Anthem for the World Champion White Sox; If you look quickly, you can see even some of them in the Vince Vaughn movie, "The Break Up." As hosts and producers of AcappellaFest, the Midwest's premiere a cappella festival, Vocal Chaos strives to collaborate with other like-minded bands and organizations to perform and promote the art form of a cappella.


Members: Zachary Watts, Dave Nadolski, Blair Baldwin, Eric Fenton, Steve Moore, Eric Spiegel

---
Your Emcee for the Evening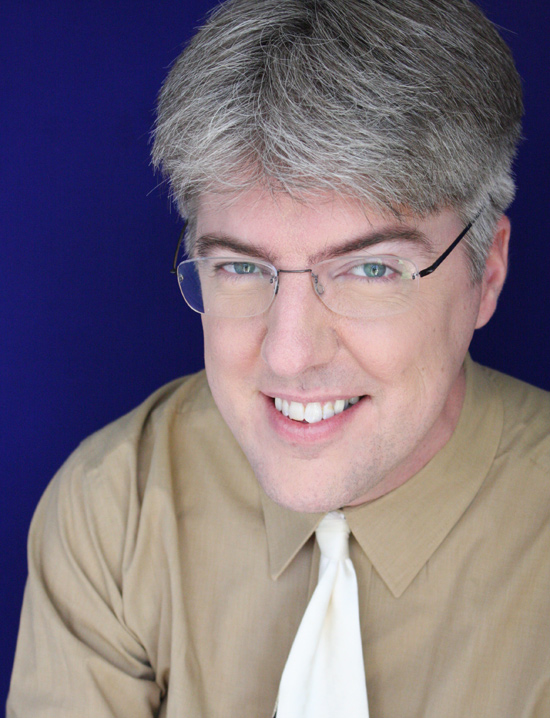 Andrew Blendermann mostly hangs out in piano bars (as a performer, not as a barfly), where his repertoire spans over 1800 songs. He entertains regularly at Big Shot in Arlington Heights, Mastro's Steakhouse in Chicago, and The Signature Room at the 95th. He spent a decade banging on grand pianos at Howl At The Moon in Chicago, Milwaukee, and Cleveland. He has played extensively at Villa Verone in Geneva and Elgin, Billy Berk's in Skokie, and Davenport's Piano Bar And Cabaret. Andrew has also been involved in the theater: onstage ("L.M." in Pump Boys & Dinettes - twice), offstage (music-directing Five Guys Named Moe at Drury Lane Evergreen Park), and in the orchestra pit (a year at the Marriott Theatre In Lincolnshire). As a vocalist, Andrew has directed several a cappella groups (including the "Navy Pier Players", using his own arrangements), and he is currently singing with Chicago Voice Exchange, three-time winners of the Chicago Harmony Sweepstakes. Andrew also has produced the Harmony Sweepstakes A Cappella Festival (Chicago Regional) since 2001, and plans to continue his work behind the scenes. While living in Cleveland, he acted as music director for 1940's Radio Hour, Cabaret, Once On This Island, and Cleveland's first local production of Forever Plaid. He and his wife Shelly are raising a back-up band, including six-year old drummer Adam, and three-year old singer (or wailer) Samantha.
---
Judges
| | | |
| --- | --- | --- |
| Steve Biossat - Owner of ChicagoLiveMusic.com, Steve got his start as a professional entertainer in the Teen Chorus of the touring Broadway production of Bye Bye Birdie, starring Tommy Tune. Studying at Western Michigan University helped Steve hone his skills in harmony singing, as a tenor in one of the most esteemed jazz choirs in the country. After college, he refined his jazz vocals by moving back to his family's native home of New Orleans, and found himself singing in some of the city's jazz clubs, learning from some of the best in the world. Then off to Carnival Cruises, and finally Chicago, to tour with the a cappella group, Blind Man's Bluff in the early 1990's. Chicago has brought Steve many opportunities, including recording soundtracks for Universal Pictures, co-hosting New Year's Eve with Joe Piscopo, producing "America Can Sing" and sharing the stage with many legends. Steve now spends the majority of his time running ChicagoLiveMusic.com and leading his band, Sway Chicago. | | |
---
| | | |
| --- | --- | --- |
| | | Daniel Gregerman began teaching at Niles North High School in 1991. He directs five concert choirs, the advanced vocal jazz ensemble, "Take One", and teaches Music Theory. Prior to this, he was Choral Director and Assistant Band Director for the McHenry Community High Schools in Illinois. Mr. Gregerman has directed the Midwest GRAMMY® High School Jazz Choir for the NARAS, Inc., and the Illinois Music Educators Association District VIII & II Jazz Choirs. He is currently the Vocal Jazz Chairman of the Curriculum Council for IAJE, the IMEA District VII Vocal Jazz Chairman. He has also been the IMEA State Vocal Jazz Chairman. He has taught at Vandercook College of Music in their Summer Masters Degree Program, as well as various summer music camps. He has adjudicated contests and has worked as a guest clinician in several states. Mr. Gregerman has a Master of Music Degree from Western Michigan University in Kalamazoo, Michigan where he sang with the acclaimed vocal jazz ensemble Gold Company. |
---
| | | |
| --- | --- | --- |
| Alice Lane was an active member of the North Shore Harmonizers Women's Barbershop Chorus for four years before becoming the director in 1991. She has a Bachelor of Music degree in piano and voice from Lawrence University Conservatory of Music, with continued independent study in viola, organ and harp. She has been the Music Director/Organist for the Lake Street Church of Evanston since 1991. In addition she has created and directed a yearly concert series which has included among others, Mendelssohns Elijah, Haydn's Creation , Bach's Magnificat and Handel's Messiah. She sings baritone with the "4 On A Chord" barbershop quartet and maintains an active piano studio in her home. Alice and her husband, Paul, make their home in Evanston, and have three sons and six grandchildren. | | |
---
| | | |
| --- | --- | --- |
| | | Patti Lupo is a seasoned performer on the Chicago music scene. After graduating from Northwestern University, Patti performed at theaters around the Chicago area, including Marriott's Lincolnshire Theatre and Wisdom Bridge Theatre. She then began performing with society orchestras, eventually forming her own band and musical services company, Patti Lupo Music. Her band plays at benefits, parties, and weddings, bringing her energy and enthusiasm to every celebration. In addition Patti is co-founder of The Caroling Party, whose singers perform at over 120 parties every Christmas season. She also teaches yoga at health clubs and yoga studios on the North Shore and in Chicago. |
---
| | | |
| --- | --- | --- |
| Darren Stephens has been performing in harmony groups his whole life. For five years in the late 80's, he made his living as a member of The Four Guys Standing Around Singing, an a cappella music and comedy act. When they weren't performing in Chicago, The Four Guys appeared at hundreds of colleges and universities around the country, and were chosen as the National Association of College Activities Performer Of The Year. They also starred in national television and radio commercials for McDonald's, regional ads for Pepsi and the Sun-Times, and did tons of corporate shows and state fairs. In the Four Guys' heyday, the comedy club boom was at its height, and the group was a featured act at every Catch A Rising Star club in the country including New York, Chicago and Las Vegas, opening for comedians such as Janeane Garofalo and Jerry Seinfeld. Darren is currently performing comedy in bluegrass three-part harmony with an 'O Brother Where Art Thou'-style act called The Famous Brothers . Alongside his singing group activity, Darren has performed around Chicago as a theater actor and improv comedian, and has made his living as a voiceover actor for hundreds of radio and television commercials. | | . |
---